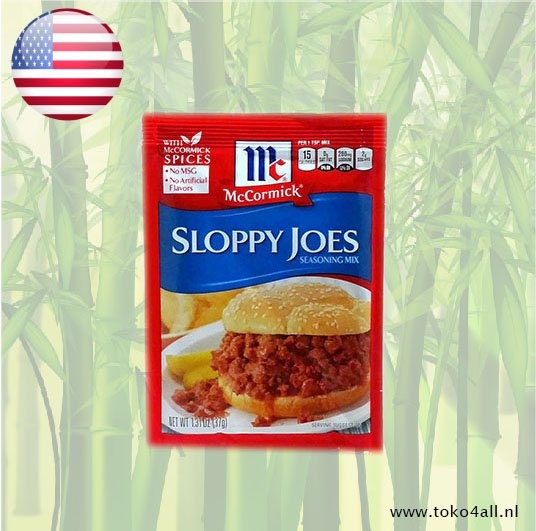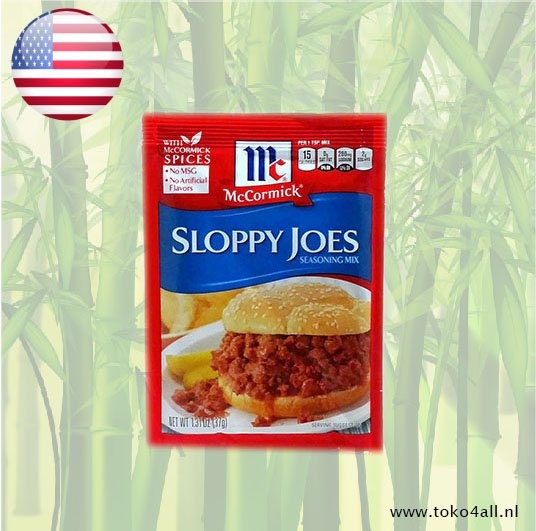 Sloppy Joes Seasoning Mix 37 gr
€2,45
Sloppy Joes is a ready-to-use seasoning mix to make a delicious minced or turkey dish. Tasty between a hamburger sandwich.
In stock (20)
(Delivery timeframe:1-3 days)
Sloppy Joes Seasoning Mix
Sloppy Joe is een gerecht uit Amerika. Zoals de naam doet vermoeden lijkt het een romelige gerecht te zijn. Eigenlijk is het gewoon een uit elkaar gevallen hamburger. De ruw gebakken runder gehakt of kalkoen stukjes worden gemengd met uien, tomatensaus en ketchup en geserveerd op een hamburger broodje.
Preparation method (Prep time: 5 min. / Cook time: 15 min. - makes 8 servings)
You will need
1 pack of Sloppy Joes seasoning mix
1 pound of lean minced meat or turkey
175 ml of water
1 can (170 gr) tomato puree
Directions
Fry the meat in a large skillet over medium heat.
Drain the fat
Stir in the herb mix, water and tomato puree
Let it cook
Lower the heat and let it simmer for 10 minutes with occasional stirring
Serve on a burger bun.
Optionally add a slice of cheddar cheese or fried mushrooms
Ingredients:
Sugar, onion, salt, cornstarch, spices (including paprika, chili pepper), red and green bell peppers, garlic, corn maltodextrin, citric acid, vinegar solids, and natural flavor.
Also known as: Sloppy Joes kruiden mix
Country of origin: Amerika
Brand: McCormick
Code: 052100084800
Content: 37 gr (1.31 Oz)