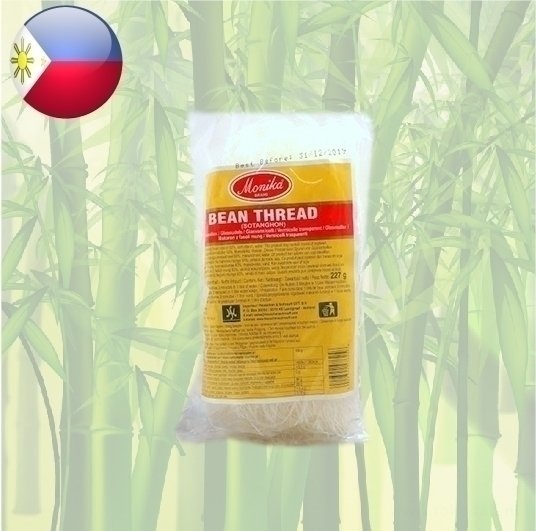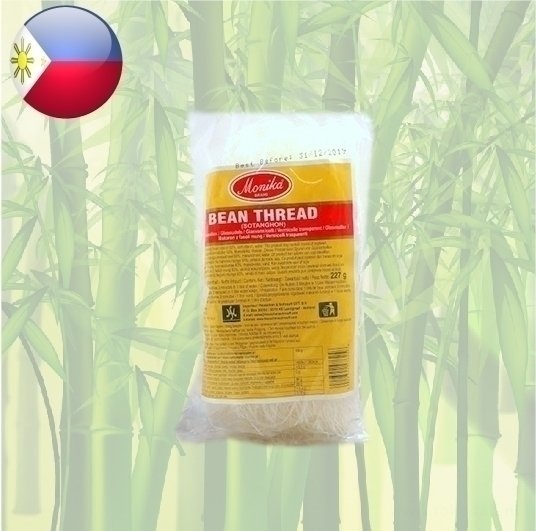 Sotanghon Mungbean Noodles 227 gr
€2,45
Sotanghon from Monika is a glass noodle that can also be used for salads or warm dishes. These noodles are made from mung bean flour.
In stock (6)
(Delivery timeframe:1-3 days)
Sotanghon Mungbean Noodles
These noodles are also called glass noodles or glass vermicelli. These noodles are originally from China and are used extensively in Asian cuisine. Unlike other varieties, these noodles are made from mung bean starch. Mung bean noodles can be used, inter alia, for spring rolls, salads or for frying. The Noodles themselves have little taste but can easily absorb taste. This makes them perfect noodles for your dish or soup. These noodles are also very suitable for gluten-free dishes.
How to use?
If you want to use the noodles in a soup, you do not need to soak the noodles first. If you use it in salads or stir-fry dishes, it is necessary to let the noodles soak in hot water for 3-5 minutes. Let the noodles drain well afterward.
Ingredients:
Pea starch, mung bean starch.
Also known as: Glasnoedels, glas vermicelli, glasmie, glass noodles, bean thread noodles
Country of origin: Philippines
Brand: Monika
Code: 022392476256
Content: 227 gr