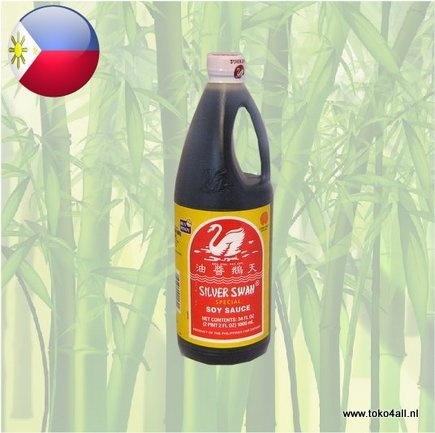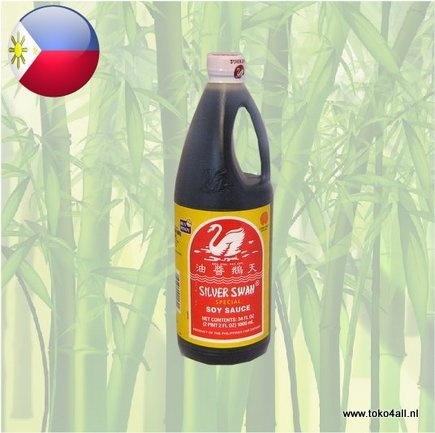 Soy Sauce 1 liter
€3,25
Soy sauce 1 liter of Silver Swan is a delicious soy sauce that is perfect for your marinade, stewed or vegetable tempura.
In stock (22)
(Delivery timeframe:1-3 days)
Soy Sauce
Soy sauce silver swan is a sauce made from soybean extract, wheat, water and salt. There are different kinds of soy sauces, there are light, dark, gluten-free, Chinese, Japanese etc. The soy sauce is a common ingredient in Asian cuisine, but more and more starting to conquer the terrain in western cuisines. Silver Swan, together with Datu Puti one of the most used soy sauces in the Philippines. The soy sauce is naturally salty and is therefore not suitable for everyone as a condiment. In addition, this sauce as mentioned Soja, which makes it of course also is not suitable for people with a soy allergy. Soy sauce can easily be used for poultry, fish, meat, vegetables, salads and pasta. This soy sauce is always the appropriate seasoning, right when cooking or at the table ... and really not only in Asian food! Try this sauce once in your favorite dish.
Ingredients:
Water, soybean extract (20%), wheat, iodized salt, color: caramel (E150c) and preservative: potassium sorbate (E202)
Also known as: Sojasaus, Soy Sauce, Soyasauce, sojasauce
Country of origin: Philippines
Brand: Silver Swan
Code: 4800344001628
Content: 1 liter