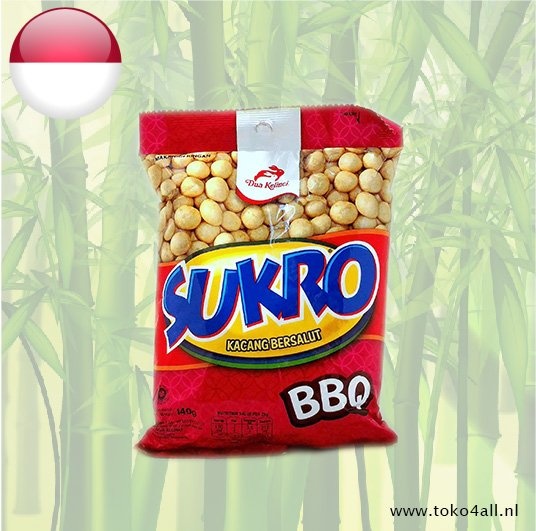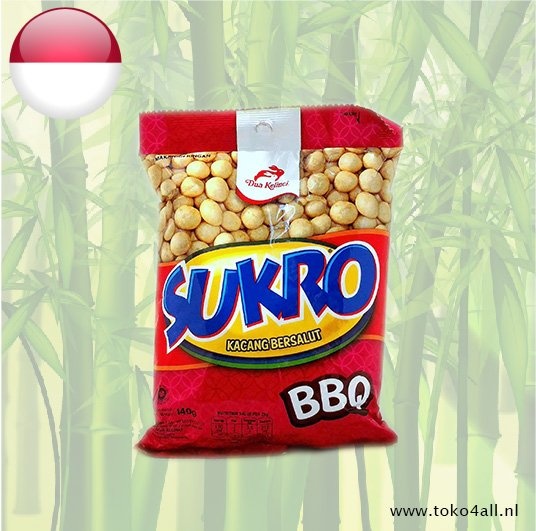 Sukro Kacang Bersalut BBQ 140 gr BB 20-09-2023
€0,95 €1,10
Sukro Kacang Bersalut BBQ from Dua Kelinci is a crispy cocktail-like snack with an aroma of barbeque. A tasty snack in an Indonesian way.
In stock (6)
(Delivery timeframe:1-3 days)
Sukro Kacang Bersalut BBQ
The tasty combination of flour dressing and various seasoning makes Kacang Sukro nuts a popular snack for the whole family. Comes in various flavors such as original, BBQ, and peas variation
Ingredients:
Tapioca starch, peanuts, palm oil (contains antioxidants TBHQ E319), garlic, sugar, salt, flavor enhancer E621, BBQ seasoning, artificial sweetener aspartame E951.
Also known as: Sukro Kacang Bersalut BBQ Coated peanuts
Country of origin: Indonesia
Brand: Dua Kelinci
Code: 8995077601897
Content: 140 gr.