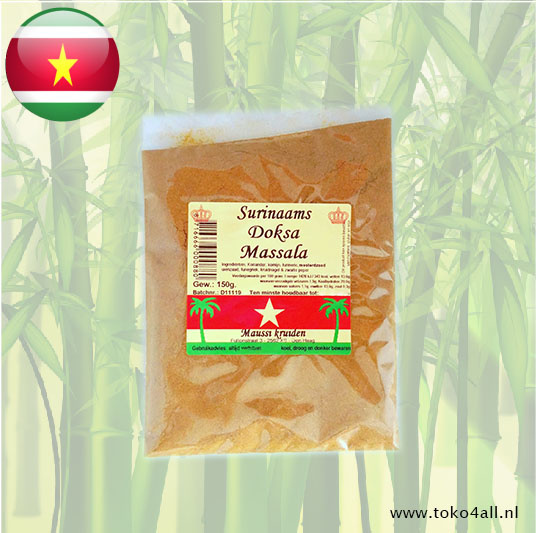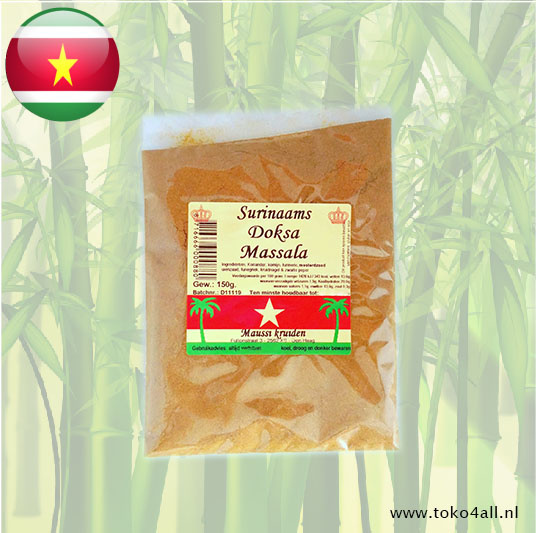 Surinamese Doksa Massala 150 gr
€1,95
Surinamese Doksa Massala from Maussie is a curry type that is widely used for Surinamese dishes
In stock (5)
(Delivery timeframe:1-3 days)
Surinamese Doksa Massala
Curry powder is actually a blend of various herbs and spices. Since there are different types of curry, there is actually no real fixed recipe. The composition of each country or even region may vary. In the Netherlands, curry varieties from Indian and Surinamese cuisine are the most common.
The basis of most curry types consists of:
Cumin seed
Coriander seeds
Black pepper
Dried chili
Brown mustard seeds
Fenugreek seed
Massala
Masala actually means spice mixture and is a blend of various herbs such as the list above. Masala has its origins in India but was transferred to Suriname by the Hindustanis.
Ingredients:
Coriander, cumin, turmeric, mustard seeds, onion seeds, fenugreek, cloves, black pepper
Also know as: Doksa Massala Kerrie voor surinaamse gerechten
Country of origin: Europe
Brand: Maussi Kruiden
Code: 8716666000880
Content: 150 gr