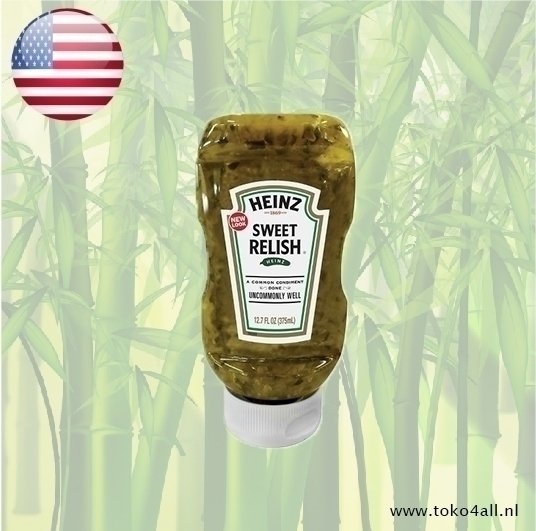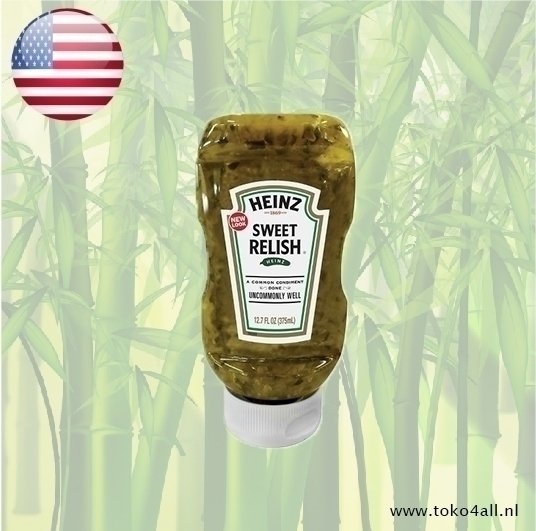 Sweet Relish 375 ml
€4,95
Sweet relish from Heinz are small pieces of pickle in a sweet and sour vinegar. Delicious as a side dish but also as a seasoning in various stews.
In stock (14)
(Delivery timeframe:1-3 days)
Sweet Relish
A pickle relish is a sweet and sour sauce that is used to add flavor to bland dishes. Cucumber is the base of this vegetable that is kept in sweet vinegar to make it last longer. This relish can be given as a side dish at rice tables, but also as a seasoning in, for example, a delicious pasta salad with fruit and chicken.
Ingredients:
Cucumbers, cabbage, water, salt, calcium chloride, high fructose corn syrup, distilled white vinegar, sodium benzoate and potassium sorbate as preservatives, guar gum, alum, xanthan gum, dehydrated red bell pepper, turmeric extracts.
Also known as: Sweet Relish Heinz
Country of origin: America (USA)
Brand: Heinz
Code: 0131370703
Content: 375 ml ( 12.7 fl Oz)