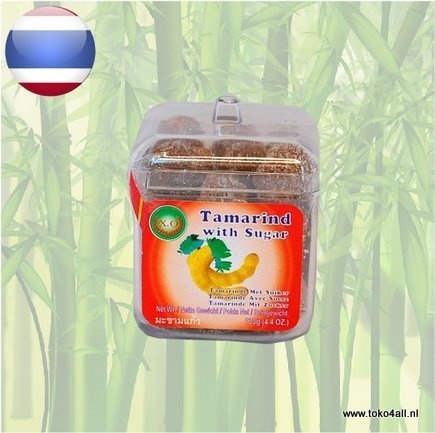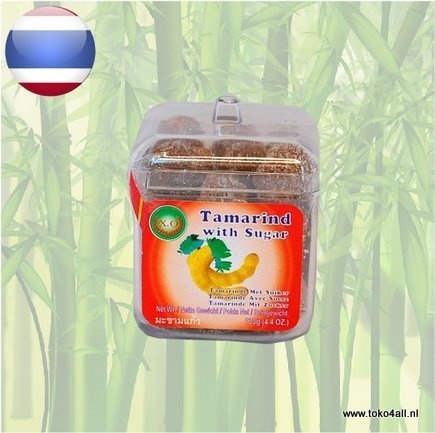 Tamarind Balls With Sugar 125 gr
€2,10
Tamarind balls from X.O. are compactly packed sweet tamarind balls, a treat for enthusiasts.
Out of stock
(Delivery timeframe:Please contact us)
Tamarind Balls With Sugar
Tamarind is made from the pulp of the tamarind pods. The Tamarind is a tropical tree that originated in East Africa. As an ornamental and as a plant for ingredients for the kitchen, it is cultivated in the tropical regions.
The tree can reach a height of 25 meters and is a green perennial tree. The tamarind has small yellow flowers and a red, orangish stripe across the sepals. The brown legume can grow between 7-20 cm long. Inside the fruit, the oval seeds lie in a pulp bed of dark brown tart aromatic pulp.
This pulp is used for the tamarind candies. These candies are produced in Thailand.
Also known as: Tamarinde Balletjes gezoet
Country of origin: Thailand
Brand: X.O.
Code: 8853085001132
Content: 125 gr (4.4 Oz)