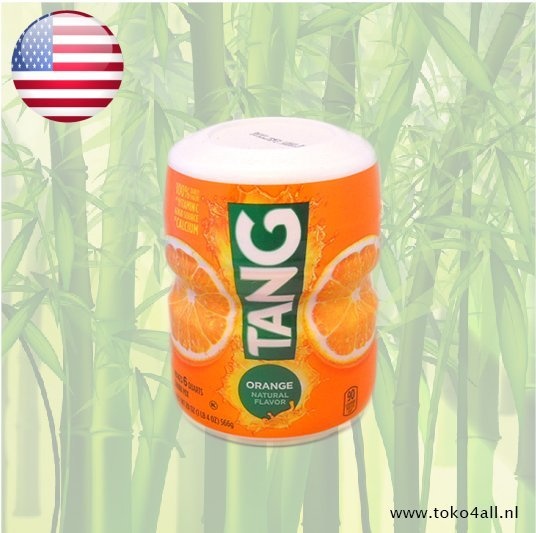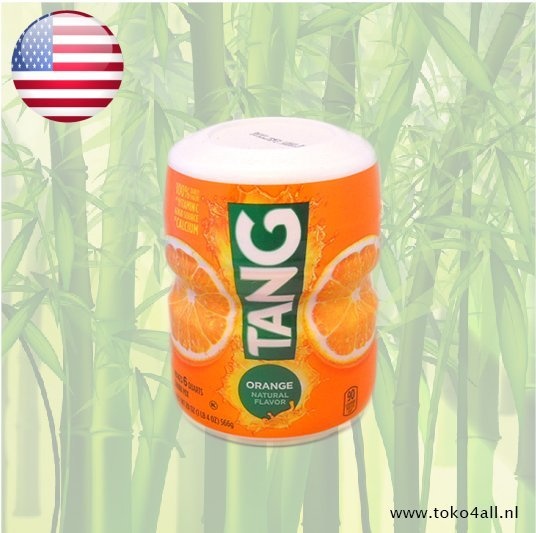 Tang Orange 566 gr
€8,60
Tang Orange is a lemonade powder of the best kind. Start your breakfast with a glass of orange and enjoy this tropical drink. Now available in more flavors!
In stock (14)
(Delivery timeframe:1-3 days)
Tang Orange
Make a good start and start your day with a delicious glass of Tang orange at breakfast. Each glass Tang lemonade contains 100% of the daily recommended vitamin C. So you start even day in a better way. 1 Jar tang lemonade is good for more than 5.5 liters of lemonade.  Besides the usual tablespoon ratio you can also use the handy cap size ratio. Try the different flavors of Tang and enjoy! Easy to make and delicious refreshing. Also available in 1.7 kilo packs with handy scoop.
Ingredients:
Sugar, citric acid, flavors, vitamins (ascorbic acid, Vitamin C, Vitamin A palmitate, beta carotene, Vitamin E acetate, Niacin, Riboflavin Vit B2, Vitamin B6), anticaking agent (calcium phosphate), sweeteners, thickener, emulsifier (soy lecithin), acidity regulator (potassium citrate), colors (yellow 5, yellow 6, BHT, tocopherols).
Also know as: Tang Sinaasappel, Sinasappel
Country of origin: America (USA)
Brand: Mondelez, Kraft
Code: 043000032275
Content: 566 gr