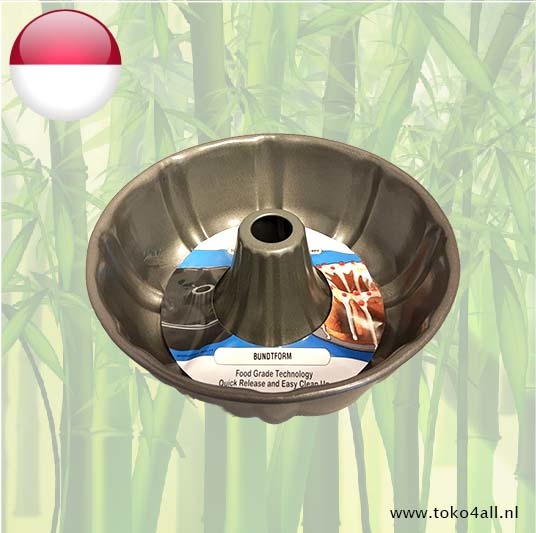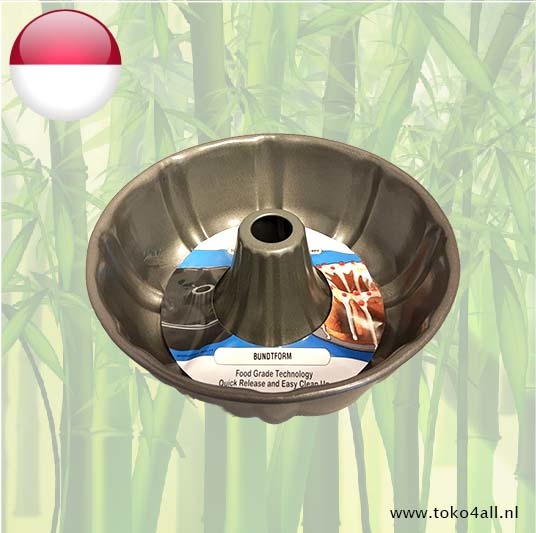 Teflon Chiffon Cake mold 25 cm
€15,95
Teflon Chiffon cake tin with a diameter of 25 cm. Consists of 1 part and has a number of graceful grooves in the shape. Make the most delicious Chiffon cake yourself
In stock (6)
(Delivery timeframe:1-3 days)
Teflon Chiffon Cake mold
This mold is made of carbon steel with a Teflon non-stick layer and consists of 1 part. The bottom with the round protrusion in the middle is attached to the edge. This makes turning the cake over after baking easier. The Chiffon shape has a diameter of approximately 25 cm and is approximately 8.5 cm high up to the edge of the shape. The round opening runs in the middle from thick to thin and has a diameter of approximately 5 cm at the top and approximately 8 cm at the bottom. To bake chiffon cake yourself, it is best to use the Pondan mix that we have in our range.
Necessities
1 pack chiffon cake mix
7 medium eggs (400 gr)
3 Tablespoons of water (30 ml)
150 ml coconut milk
Preparation method
Heat the oven to 170º C (fan oven 160º C.). Beat the eggs for 3 minutes until creamy.
Add the Pandan Chiffon Cake mix, then continue beating for ± 8 minutes until the cake batter is smooth and thick.
Add the coconut milk and stir well.
Spread a Chiffon cake tin (26 cm in diameter) with margarine and cover with breadcrumbs if desired.
Bake the cake for 60 minutes. Let it stand for ± 10 minutes.
Remove the cake from the mold, ready to serve.
Also known as: Teflon Chiffon Cakevorm, sponge cake mold
Country of origin: Europe
Brand: Big J
Code: 8927234888339
Content: 1 pcs.