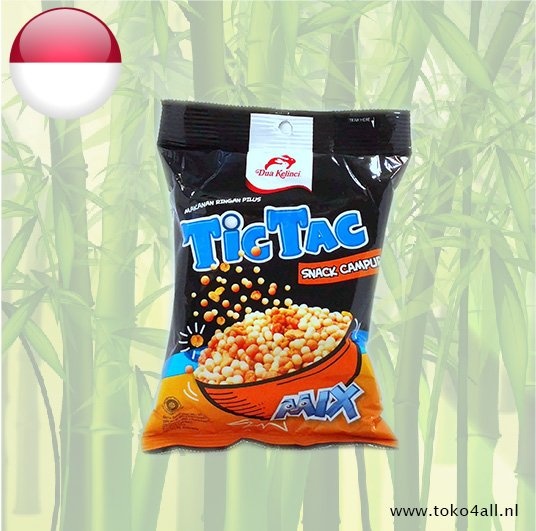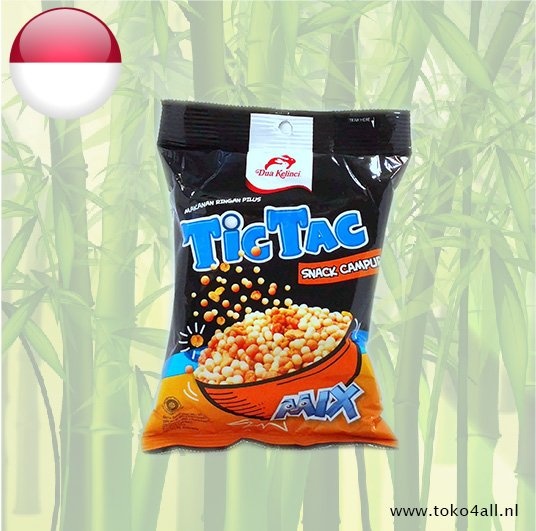 Tic Tac Snack Campur Mix 90 gr
€0,95
Tic Tac Snack Campur Mix is a mix of nine different flavors and variations such as lentils and corn snacks. Nice and crispy as a snack.
In stock (15)
(Delivery timeframe:1-3 days)
Tic Tac Snack Campur Mix
Tic Tac Mix is a snack mix with nine different flavors, including four Tic Tac flavors, two lentil flavors and three corn snack flavors. The combination of different tastes and textures creates a unique and delicious taste sensation. The balls are crispy and without peanut filling.
Ingredients:
Tapioca starch, fava beans, corn, garlic, palm oil (contains antioxidant TBHQ E319), salt, sugar, sambal balado seasoning (contains capsanthin), flavor enhancer E621, artificial sweetener Aspartame E951.
Also known as: Makanan Ringan Pilus Tic Tac Snack Campur Mix
Country of origin: Indonesia
Brand: Dua Kelinci
Code: 8995077603433
Content: 90 gr.