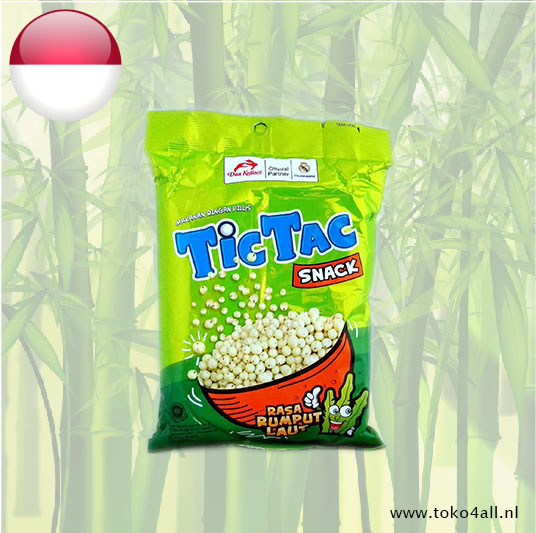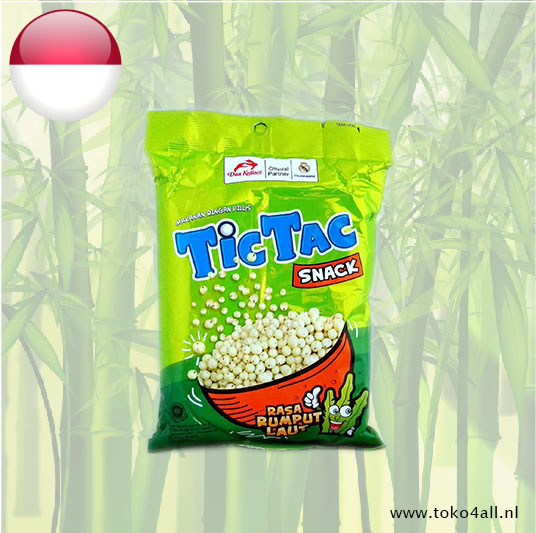 Tic Tac Snack Rasa Rumput Laut 90 gr
€0,95
Rasa Rumput Laut from Dua Kelinci is small, lightly spiced crispy balls that can be eaten as a snack.
In stock (17)
(Delivery timeframe:1-3 days)
Tic Tac Snack Rasa Rumput Laut
A savory snack made from the best flour, specially formulated with a unique blend of herbs. The balls are crispy and without peanut filling. Tasty for in between and natural herbs. Try it quickly and enjoy.
Ingredients:
Tapioca starch, palm oil (contains antioxidant TBHQ E319), seaweed seasoning (contains: seaweed powder, vegetable powder, shrimp powder, dextrin, soy sauce, spices & herbs, yeast extract, chicken fat, seaweed flavor, meaty flavor, hydrolyzed vegetable protein, flavor enhancer (disodium guanylate E627), disodium inosinate E631, anticaking agent silicon dioxide E551, caramel color E150c, E150d, turmeric E100ii, acidity regulator (citric acid E330 and sodium citrate E331), sugar, salt, flavor enhancer monosodium glutamate E621, garlic, sesame, artificial sweetener aspartame E951.
Also known as: Tic Tac Snack Rasa Rumput Laut
Country of origin: Indonesia
Brand: Dua Kelinci
Code: 8995077602498
Content: 90 gr.