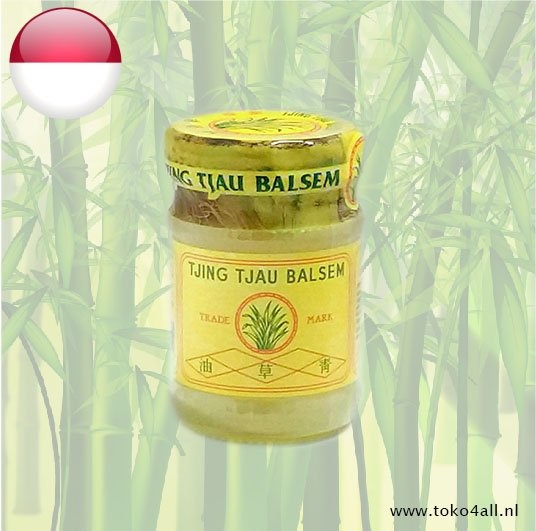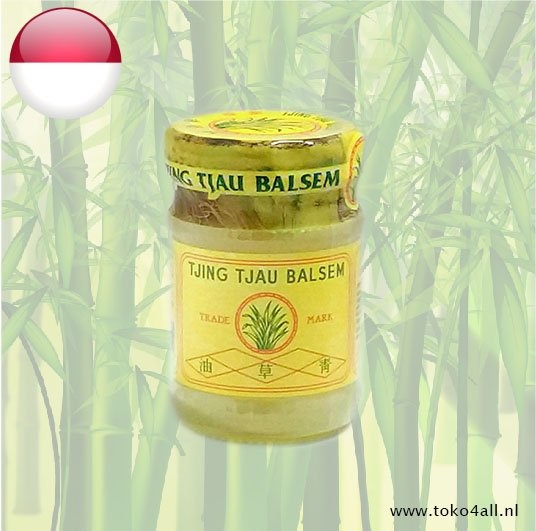 Tjing Tjau Balsem 36 gr
€4,50
Tjing Tjau Balsam is a lightening balm that helps soothe headaches, nausea and muscle pain. Not suitable for children under 2 years
In stock (38)
(Delivery timeframe:1-3 days)
Tjing Tjau Balsem
This balm is very well known in Indonesia. The ointment falls and in the health product category and is certainly not a medicine.
Indications:
An ointment to relieve headache, nausea, muscular pain, stiffness, itches due to insect bites
Applications:
Apply a sufficient amount on the painful areas
Precautions:
Do not apply to nostrils or swallow as it may cause fainting.
Do not apply to children below two years of age
If symptoms persist, consult a physician
Avoid contact with eyes, open wounds, irritated and sensitive skin
Ingredients:
Camphor, Menthol, Peppermint Oil, Cassia Oil, Wax, Vaseline.
Also know as: Tjing Tjau Balsem
Country of origin: Indonesia
Brand: PT Tulus Indojaya
Code: 8995154600010
Content: 36 gr