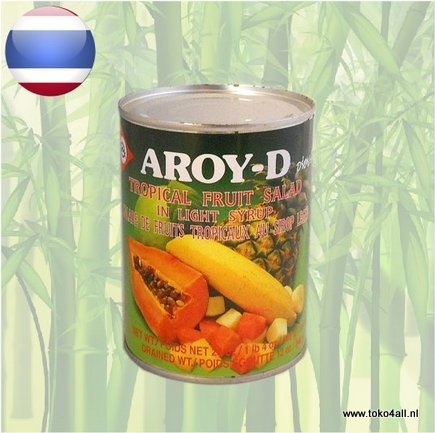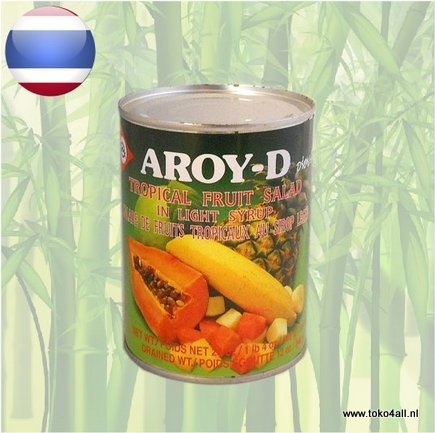 Tropical Fruit Salad 565 gr
€2,85
Tropical fruit cocktail from Aroy-D, a delicious combination of tropical fruits in one. Taste the papaya and guava in combination with pineapple, among other things.
Out of stock
(Delivery timeframe:Please contact us)
Tropical Fruit Salad
Fruit cocktail is delicious, but a tropical fruit cocktail is just that little bit better. Delicious papaya, guava, banana and pineapple in a soft syrup. Delicious with your desserts such as ice cream or pudding. Also delicious in a Filipino fruit salad with coconut jelly, coconut strips, raisin and sugared milk. No preservatives have been added to these fruits. This way you can taste even better the delicious taste of the pure fruit and the best that Thailand has to offer.
Limited shelf life after opening
Also known as: Tropical Fruit Salad
Country of origin: Thailand
Brand: Aroy-D
Code: 016229001865
Content: 565 gr (20 Oz)
Drainweight: 340 gr (12 Oz)