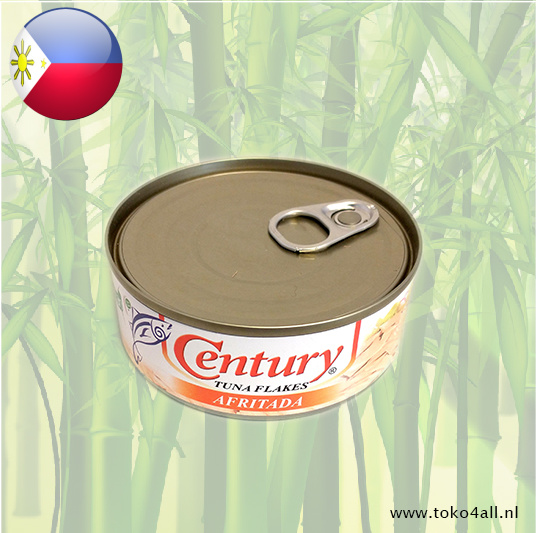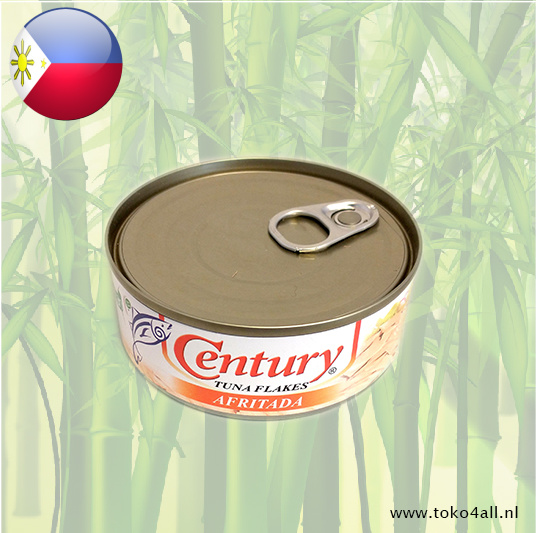 Tuna Afritada Style 140 gr
€2,25
Tuna Afritada style is a festive Filipino specialty made from the freshest tuna and natural herbs.
In stock (7)
(Delivery timeframe:1-3 days)
Tuna Afritada Style
Century is one of the largest producers of tuna in the Philippines. This tuna consists of tuna pieces stewed in tomato sauce with potato and paprika. Try the many flavors of Century Tuna and enjoy the tuna at its best. A dish with tuna means a nice firm fish on your plate. Tuna from canned is delicious with a salad or over the veal of the vitello tonato, but also as a solid tuna steak. Delicious with tagliatelle and broccoli for example.
Tuna
Tuna is a collective name for various types of fish from the mackerel family. Tuna has pink meat of its own. This is due to the myoglobin in the muscles of the tuna. The red muscles give the tuna great stamina. Tuna feed, among other things, herring, mackerel, and squid. They occur throughout the year in the Atlantic and the big ocean and the Mediterranean. In the spring and summer, they migrate north and sometimes occur in the North Sea.
Ingredients:
Water, tuna chunks, potatoes, tomato paste, soybean oil, brown sugar, natural ground herbs (onion powder, garlic, paprika, chili pepper, ginger), green peas, red bell pepper, salt, soy sauce (made from fermented soybeans, water and salt), thickeners (guar gum E412, corn starch), whey powder and artificial flavors (tuna).
Also known as: Century Tuna Afritada Style
Country of origin: Philippines
Brand: Century
Code: 748485103167
Content: 140 gr.