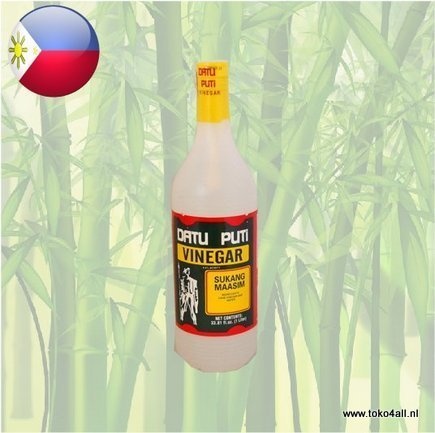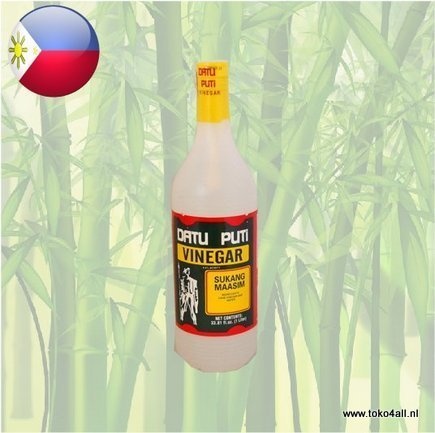 Vinegar Sukang Maasim 1 ltr
€2,95
Vinegar sukang maasim from the brand Datu Puti is a good quality vinegar also known as Sukang Maasim in the Filipino vernacular.
In stock (62)
(Delivery timeframe:1-3 days)
Vinegar Sukang Maasim
Sukang Maasim as it is called in the Filipino vernacular and white vinegar with an acidity of 4.5%. Sukang Maasim means "Sour Vinegar" and is made from cane sugar. Sukang Maasim or white vinegar is available in different sizes. So you can order the 1-liter package and the 2-liter bottles. All bottles are in a special transport friendly plastic bottle, so there is less chance of breakage when sending by mail. Also, try the other flavors of Datu Puti, take for example the Datu Puti Spiced vinegar, deliciously seasoned by the fresh peppers that are inlaid in the vinegar.
Ingredients:
Raw cane sugar vinegar, water.
Also known as: Vinegar Sukang Maasim
Country of origin: Philippines
Brand: Datu Puti
Code: 737964000257
Content: 1 ltr