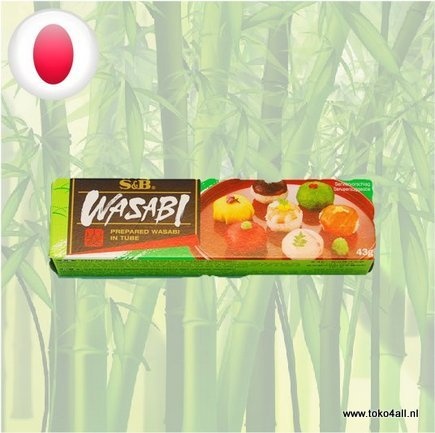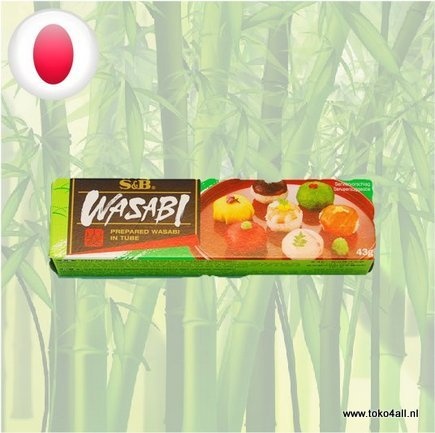 Wasabi paste in a tube 43 gr BB 27-07-2023
€1,00 €2,25
Wasabi from S&B is a green paste that is widely used in traditional Japanese dishes. The taste is sharp and not for everyone.
In stock (10)
(Delivery timeframe:1-3 days)
Wasabi paste
This wasabi paste is a ready-to-use green paste that is made on the basis of Horseradish. The taste is spicy and can be felt in the nasal cavity during eating. The wasabi paste can be added to sushi, for example, but also soy sauce, mayonnaise and udon noodles.
Wasabi
Wasabi paste is originally made from the wasabi root. This root comes from the same family as horseradish, known to us. The Wasabi root is originally grated, but unfortunately, it has a limited shelf life and is expensive. The version that we sell, which is for sale almost everywhere in the Netherlands, is made from horseradish and is further flavored with mustard oil and green coloring.
Ingredients:
Horseradish 31.7%, humectant E420, rice bran oil, salt, dextrin, wasabi 4.5%, potato starch, water, flavor (mustard oil), turmeric, thickener E415, food acid E330, color E133.
Also known as: Wasabi
Country of origin: Japan
Brand: S&B
Code: 4901002075484
Content: 43 gr.