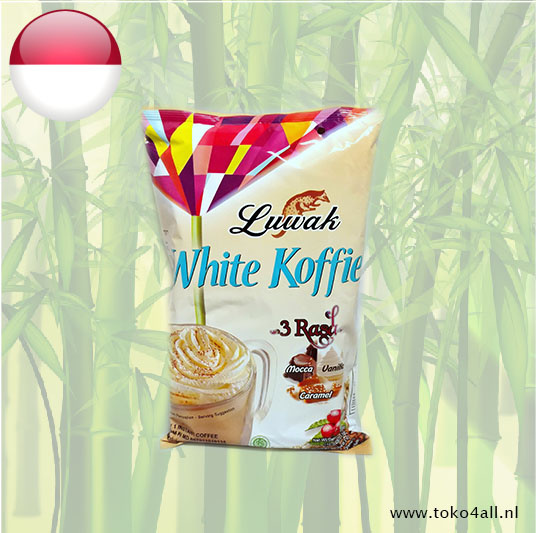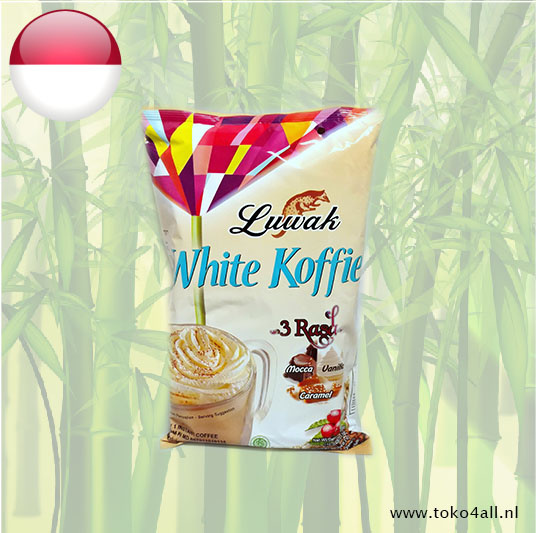 White Coffee 3 flavors 200 gr
€2,35
White coffee from Luwak is a 3 in 1 coffee from Indonesia. Packed per bag and easy to make. With 3 flavors, mocca, Vanilla, Caramel
In stock (21)
(Delivery timeframe:1-3 days)
White Coffee 3 flavors
Coffee varieties are very popular in Asia. Especially the 3 in 1 coffee varieties are very popular. This variant from Indonesia of the Luwak is a popular flavor and very easy to make. Easy for when you want a cup of coffee with everything on and on the go.
How to prepare:
Put the contents of the bag in a coffee cup
Boil water and pour about 180cc on the powder coffee
Stir well and you are ready to enjoy
Ingredients:
Sugar, dairy-free creamer, instant coffee, synthetic flavor (mocha, vanilla, caramel).
Also known as: White Koffie 3 smaken, 3 rasa
Country of origin: Indonesia
Brand: Luwak
Code: 8994171101784
Content: 200 gr (20 x 10 gr)