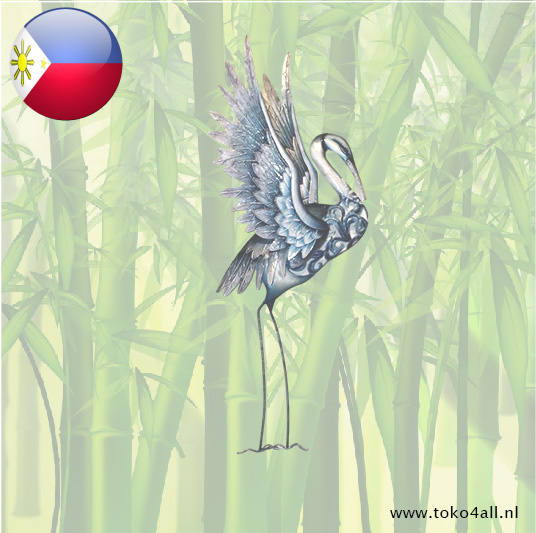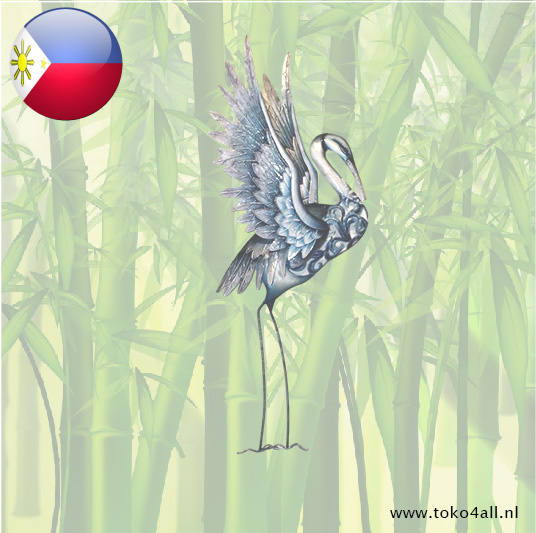 Whooping Crane from metal with mother-of-pearl 71x29cm
€49,95
Whooping Crane from metal with mother-of-pearl is a beautiful design meant for wall mounting.
In stock (2)
(Delivery timeframe:1-3 days)
Whooping Crane from metal with mother-of-pearl
This metal crane is a very beautiful decorative item with a height of 71 cm and a width of 29 cm. The crane design is intended for wall decoration and serves as a magnificent centerpiece on your wall.
Mother-of-pearl
Mother of pearl, also called mother-of-pearl or in Filipino Capiz, is an oyster-like shell called Placuns Placenta. These shells are also popularly called pearl oysters. The capiz shell has a translucent character and is often used in the Philippines for windows and lamps. The shells do not belong to protected marine animals, so they can also be fished legally. In addition to being used for windows and lamps, these shells are also widely used in art objects. By keeping the shells moist after the catch, you can shape the shells slightly before pouring resin over them. The shells are made up of several superimposed layers. The thickness of the layers can differ per mollusk group. The real mother-of-pearl may be used as glass for windows, but it is much more sensitive to breakage. It is also a lot cheaper than glass.