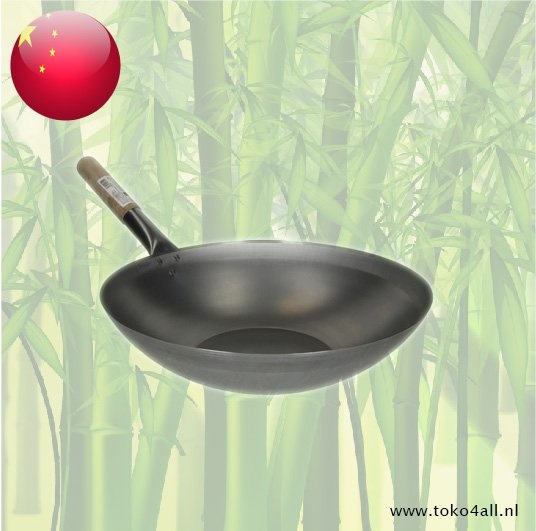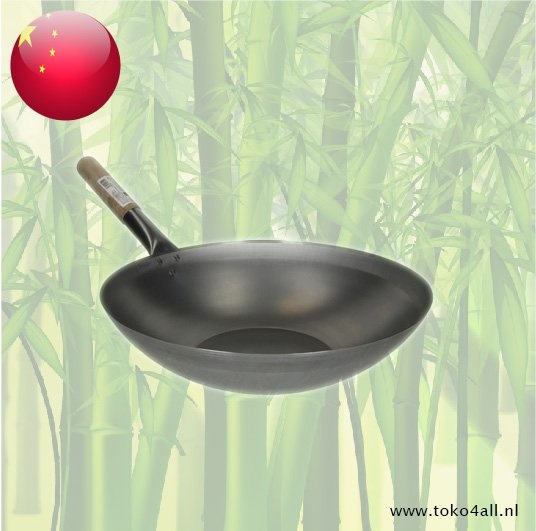 Wok flat with wooden handle 38 cm
€22,95
Wok with flat bottom made of steel with a diameter of approximately 38 cm. Lightweight and easy to use.
In stock (3)
(Delivery timeframe:1-3 days)
Wok with wooden handle
This wok is lightweight and easy to use. The wok itself has a Ø 33 cm and has a flat bottom.
Why do you have to burn in a wok?
If you buy a sheet steel or iron wok, you must first pre-treat it. To prevent rust, treat this wok with a thin layer of oil that you must remove before use. Moreover, it will benefit the taste. This does not apply to non-stick, stainless steel and cast-iron woks.
Burn the wok step by step.
How do you do that? Place the wok on high heat until the surface starts to turn black. Then wash the wok with warm water and a little soap or soda. You can clean the wok with a stiff brush. Then rinse with water and place the wok on medium heat to let it dry. Then you take a sheet of kitchen paper on which you put a little oil. Use only oil that can tolerate high heat such as peanut oil or sunflower oil. Turn up the heat and finally wok the wok out. Repeat this last step until the kitchen paper remains clean. Finally, you just have to rinse the wok under the tap, dry it and rub a little oil in the wok before you put it away.
Cleaning the wok
The wok will now look a bit darker and will become darker when cooking. From now on you only have to rinse the wok with water if you use it (soap is out of the question). Make sure you bring the wok to the right temperature before you pour oil into the wok. This will prevent sticking and so you gradually create a natural non-stick coating. Use a little water and steel wool if food scraps stubbornly stick to the edges. After this, heat the wok again so that the last bit of water has evaporated and lightly oil the wok. If the wok should rust, sand the rust off with a soft abrasive and burn in the wok again as described above.