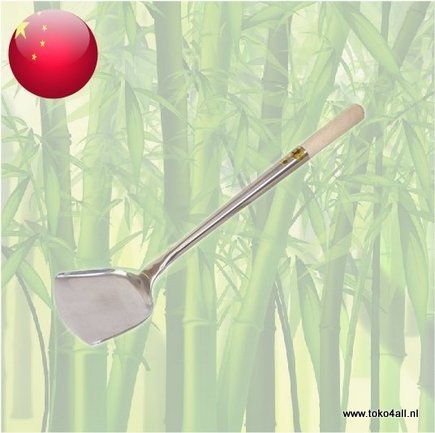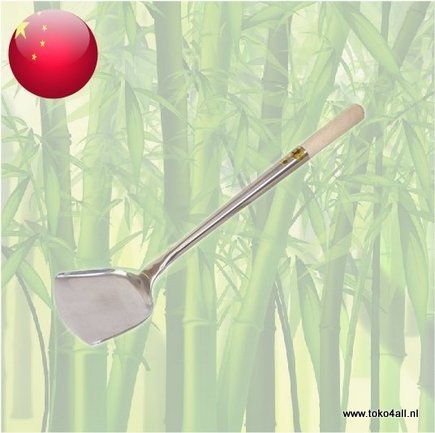 Wok scoop stainless steel with wooden handle no 1
€7,95
Stainless steel wok shovel, a handy shovel for stirring your stir-fry or wok dishes.
In stock (3)
(Delivery timeframe:1-3 days)
Wok spoon stainless steel with wooden handle
Wok shovel in a stainless steel version with a wooden handle. The shovel part is approximately 11 x 12 cm, and the handle is 35 cm long. Only use this shovel with stainless steel wok pans without a non-stick coating or a steel wok pan. If you are going to use it in a pan with an anti-stick coating, this is guaranteed to cause damage to your pan.
Also know as: Wok schep
Country of origin: China
Code: 2018026130258
Content: 1 piece