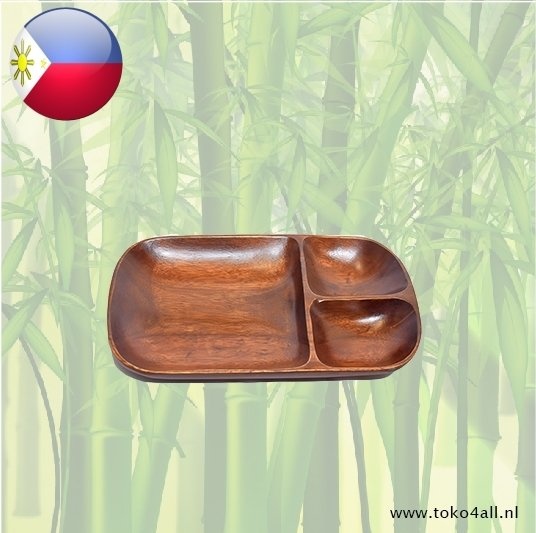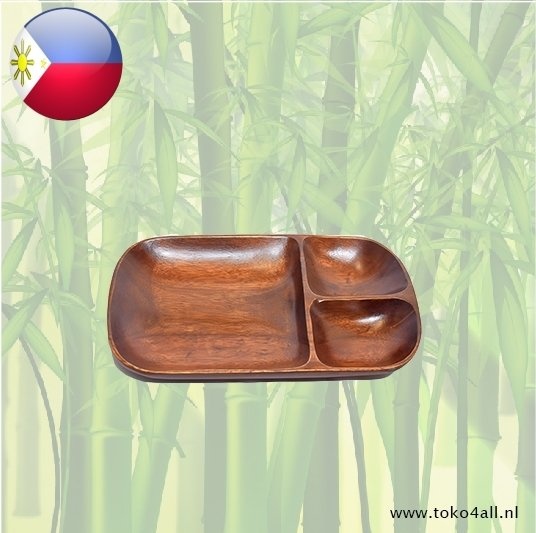 3 compartment Oval dish 30 x 18 x 3 cm
€15,00
Oval dish with 3 compartments hand-carved from acacia wood by the Ifugao tribe from the north of the Philippines.
In stock (1)
(Delivery timeframe:1-3 days)
3 compartment Oval dish
A 3-compartment oval dish for your cocktails, desserts or any small portions of food. It can also be used in the living room as a based for decorations and/or serving candies and snacks. A handmade product by Ifugao carvers from the northern part of the Philippines using acacia wood.
Size: 30 x 18 x 3 cm
(This product is a handmade product and may vary slightly in size, weight, and design as shown in the photo)
Also know as: Ovale schaal met 3 compartimenten
Country of origin: Philippines
Brand: Kahoy
Code: H071
Content: 1 pcs