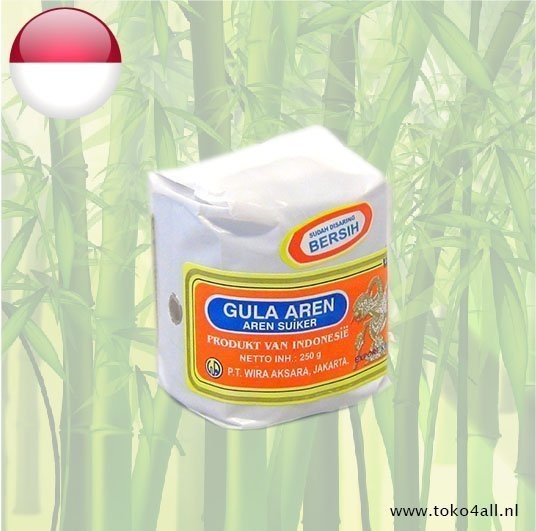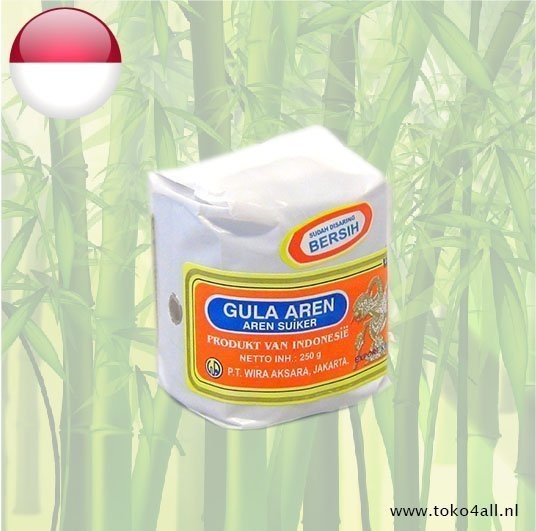 Aren Sugar 250 gr
€3,35
Aren sugar is a palm sugar extracted from the spikes palm tree. The color is darker and more coffee caramel-like.
In stock (3)
(Delivery timeframe:1-3 days)
Aren Sugar
This sugar is called Gula Aren in Indonesia. This type of sugar is extracted from the tap juice of the Aren palm. This palm can be 20 meters high and the leaves are 6 to 12 meters wide. Due to the thorny trunk, the juice is difficult to drain, making the Gula spikes usually more expensive than the gula Kelapa.
How to use it?
This sugar is often used in various dishes. It is a widely used ingredient in Indonesian cuisine and gives the dishes a distinct taste. Cutting off or grinding off is enough to use in the stews. It can be used in both sweet and savory dishes.
What is palm sugar
Palm sugar is extracted from the top of the palm tree where the palm tree blooms. Here a notch is made from which the juice comes. This juice is collected and strongly reduced to a thick brown paste. The taste of this juice can be compared to caramel with a slightly salty and alcoholic taste. The lighter the color after boiling, the more the end product tastes like regular sugar.
Sugar palm
The sugar palm is a fruit-bearing palm that is seen as an important sugar producer. The sugar palm has a stem of 20-30 meters and becomes 100 years old. The crown of this palm consists of a large amount of fan-shaped leaves that can have a length of 1 1/2 meters. The fruits are a bit oval and the skin is smooth and yellow-black and can grow to be 10-15 cm.
Ingredients:
100% Pure Javanese sugar
Also known as: Gula aren, Aren suiker
Country of origin: Indonesia
Brand: Wayang
Code: 8994155110047
Content: 250 gr