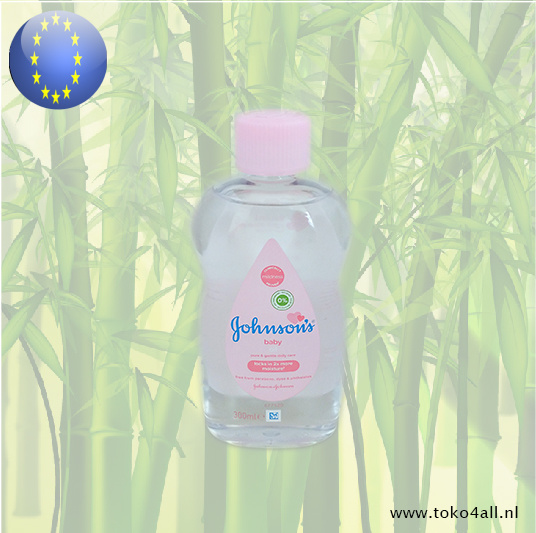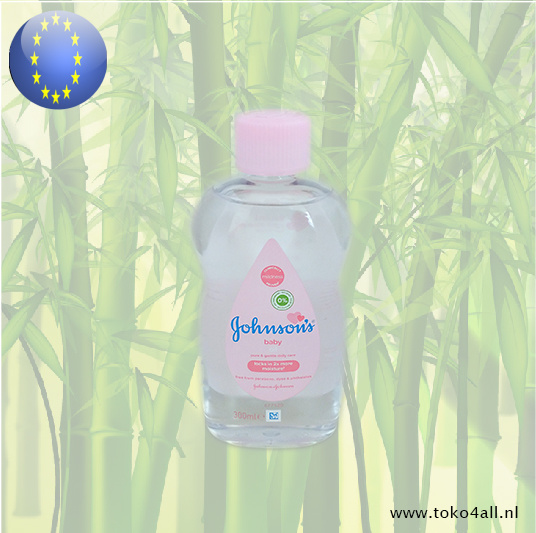 Baby Oil 300 ml
€4,95
Baby Oil from Jonhson's is a silky soft moisturizing oil for silky soft baby skin.
In stock (4)
(Delivery timeframe:1-3 days)
Baby Oil
Connect with your baby through touch! Use baby oil during a baby massage for a bonding experience that is relaxing for both you and your little one. Baby oil locks in up to 10 times more moisture on wet skin than an ordinary lotion can on dry skin, leaving you and your baby's skin soft and smooth.
For baby:
Moisturizes baby's delicate skin and helps protect against drying out
Pure mineral oil forms a silky barrier to prevent excess moisture loss
Great for baby massage
Clinically proven mild and gentle formula
Dermatologist and allergy tested
For you:
Guarantees up to ten times more moisture on wet skin than a regular lotion can on dry skin

Use to soothe and relieve dry, rough patches

Leaves shiny skin and baby soft

Clinically proven mild
How to use:
To give your baby silky smooth skin, gently massage JOHNSON'S ® Baby Oil all over your baby's body. Baby massage can enhance a relaxing and mother & child and is a wonderful experience for you and your baby.
When to use it:
Use this Baby Oil after the baby bath, for a gentle massage, or when your baby has dry skin.
Safety Tips:
For external use only. Do not apply to irritated skin. If a rash occurs, discontinue use. Keep out of reach of children. Drinking and accidentally inhaling can cause serious injury. If breathing problems occur, consult a doctor immediately.
Ingredients:
Mineral Oil and Fragrance
Also known as: baby Oil 300 ml.
Country of origin: Europe
Brand: Johnson's
Code: 3574669909143
Content: 300 ml.