This is a frozen product and can only be picked up or shipped within the NETHERLANDS via DHL Express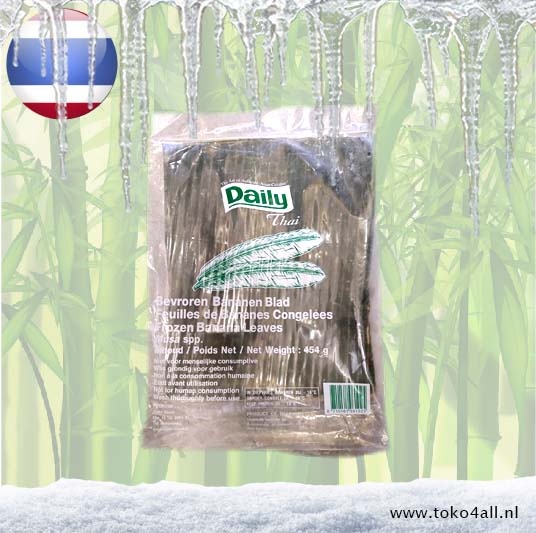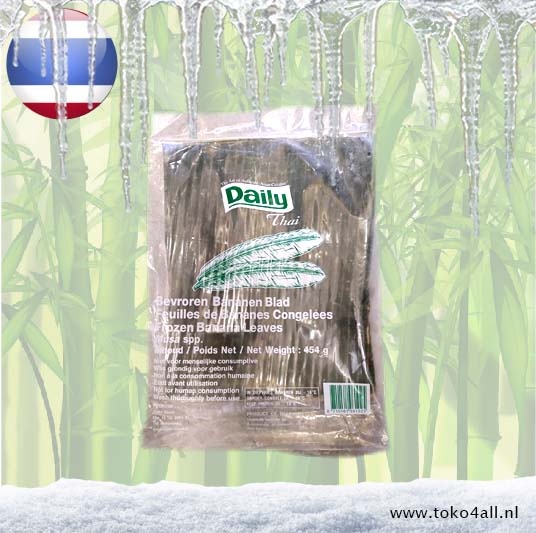 Banana Leaves 454 gr
€3,45
Banana leaf is a frozen product that is mainly intended for decoration.
CHOOSE DHL EXPRESS AS SHIPPING METHOD!
In stock (2)
(Delivery timeframe:1-3 days)
Banana Leaves
Banana leaf, banana leaf, daun pisang are all names used for this product. It is a leaf of the tropical banana tree. This product is mainly used because of its tropical appearance as decoration, to serve food or to stew dishes. In the latter case, the dish is wrapped with banana leaf and then steamed. The banana leaf does not give off any real taste. When the leaves are used to pack or serve food, the leaves should first be wiped and heated on a gas or stovetop. For example, think about it if you want to serve a delicious lechon
Ingredients:
100% Banana leaf.
Also known as: Banana Leaves
Country of origin: Thailand
Brand: Daily
Code: 8710161061025
Content: 454 gr.
This is a frozen product and can only be picked up or shipped within the NETHERLANDS via DHL Express