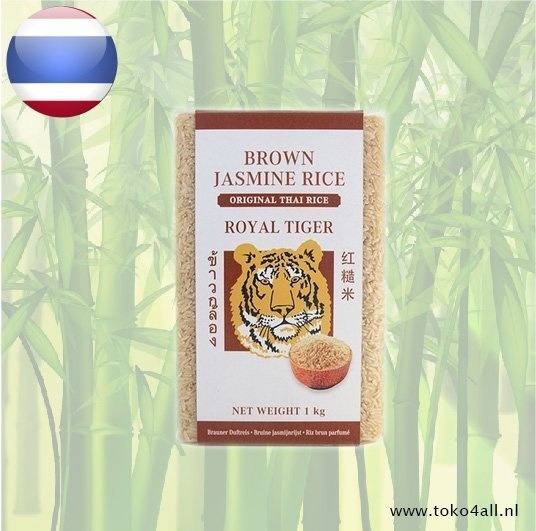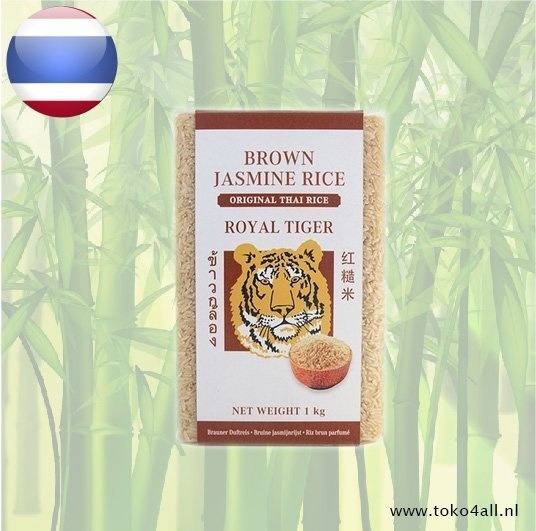 Brown Jasmine Rice 1 kilo
€3,95
Brown Jasmine Rice from Royal Tiger packed in bags of 1 kilo and originating from Thailand. Healthy rice for a very nice price.
In stock (10)
(Delivery timeframe:1-3 days)
Brown Jasmine Rice
Jasmine rice from Royal Tiger is a long-grain rice variety from the region of Thailand, Cambodia, and Vietnam. The rice has a delicious nutty aroma and flavor that is reminiscent of pandan. Jasmine rice is often sold under the name pandan rice, and there is not much difference between the two. Originally, jasmine rice is supposed to have a more flowery scent, while pandan rice has more of the pandan aroma in the rice. Furthermore, both rice varieties are virtually the same in terms of cooking method and texture.
How to prepare?
Rinse the rice in a sieve until it no longer gives off any starch and the water remains clear. You can cook it in plenty of water and drain it when it is cooked, or steam it in a steamer. Personally, my preference is for the easiest and best result, which is to cook it in a rice cooker. Easy to use and always a great result.
Ingredients:
Brown Jasmine rice
Also known as: Brown Jasmine Rice
Country of origin: Thailand
Brand: Royal Tiger
Code: 8720301100521
Content: 1 kilo