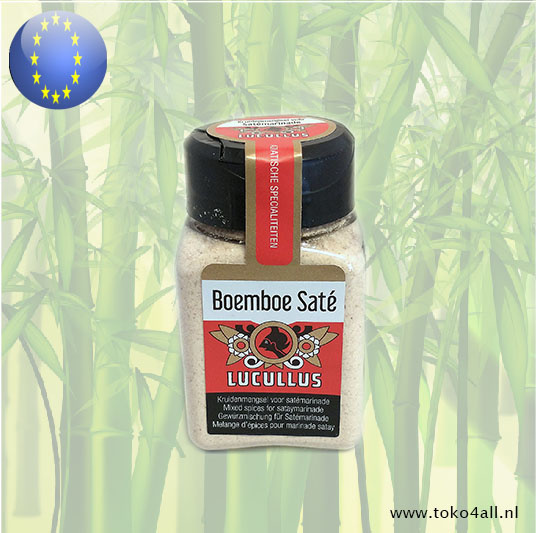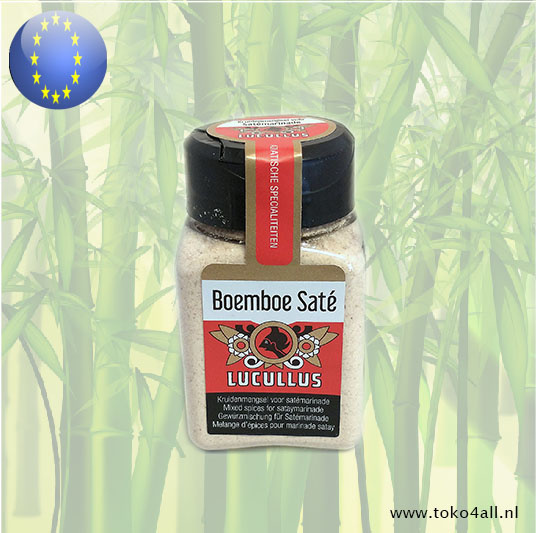 Bumbu Sate marinade mix 45 gr
€2,85
Boemboe Sate Marinade mix is a delicious herbal blend that, together with soy sauce, is a perfect marinade for your own satay.
In stock (8)
(Delivery timeframe:1-3 days)
Bumbu Sate marinade mix
Luccullus' Boemboe marinade is a balanced herbal blend to serve an even tastier satay. Try it quickly and surprise your family members with a delicious satay. This marinade mix is great to use in combination with your lamb, pork, beef, or chicken meat.
Preparation method
Cut your meat into pieces that are not too large, the best size is dice large, but this is according to your own idea.
Mix the 1/3 part Satay mix and 2/3 part soy sauce for the perfect marinade.
Mix the meat with the marinade and let it soak for 24 hours
Ingredients:
Onion, galangal (laos), cumin (djinten), coriander (ketoembar), garlic, ginger (djahe), chillies.
Also known as: Bumbu Saté, satay mix
Country of origin: Europe
Brand: Lucullus
Code: 8710853021108
Content: 45 gr.