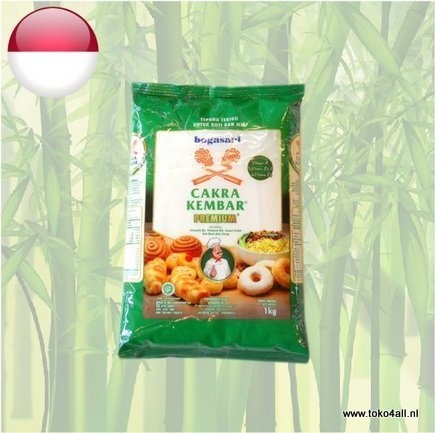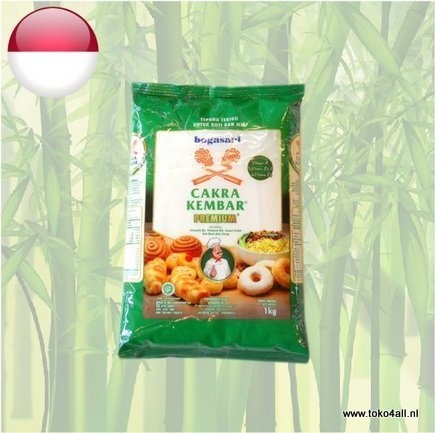 Cakra Kembar Premium bloem 1 kg
€2,95
Cakra Kembar Premium flour is wheat flour that is more suitable for the preparation of sweet and savory sandwiches. It contains Vitamin A, Vitamin B3 & Vitamin D3.
Out of stock
(Delivery timeframe:Please contact us)
Cakra Kembar Premium flour
Wheat flour is suitable for donuts, puffs, crushed bread, sandwich, sweet bread, hamburger bread, instant noodles, wet noodles, dry noodles, salty martabak cake, and baked sweet bread. We also have 2 other wheat flour varieties from this brand. This is the Segitiga Biru and the Kunci Biru. The differences between these types of flowers are not very large in itself, although they all have their special target group for which it is best to use them.
Ingredients:
Wheat flour, iron, zinc, vitamin B3, vitamin B2, vitamin B1, folate, vitamin A, and vitamin D3.
Also known as:Cakra Kembar Premium flour
Country of origin: Indonesia
Brand: Bogasari
Code: 8993296101112
Content: 1 kg.