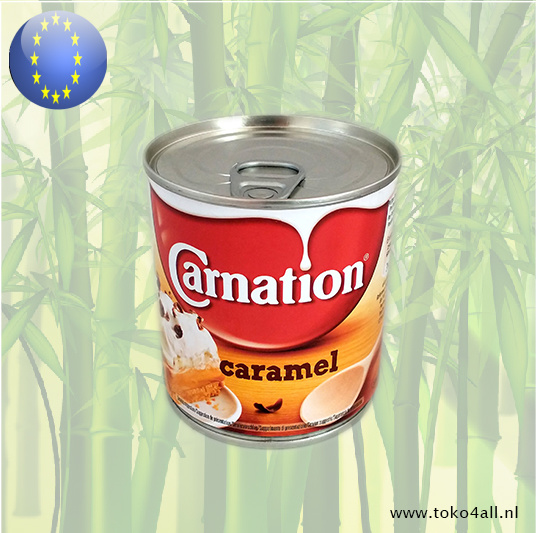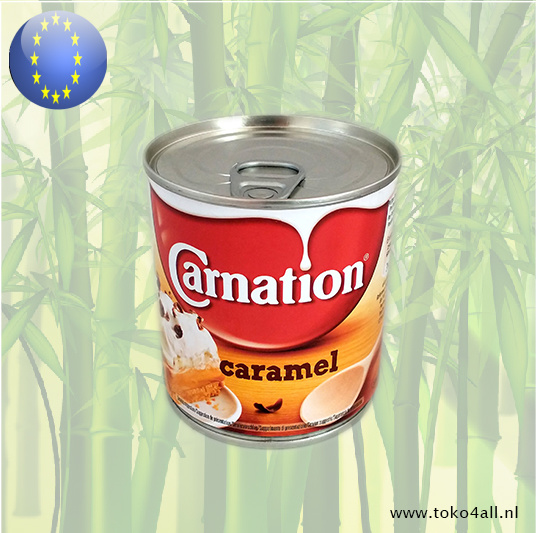 Carnation Caramel 397 gr
€2,95
Nestle's Carnation Caramel is delicious in pastries, desserts, but also as a seasoning in coffee. The sugar is nicely caramelized and ready to use.
In stock (4)
(Delivery timeframe:1-3 days)
Sweetened Condensed Milk
Carnation caramel is a ready-made creamy caramel sauce, it is a variant of the condensed sweet milk, only in this case the sugar has been caramelized first. For people who have trouble making a delicious creamy caramel sauce themselves, this is definitely a godsend. Simply open and use for your own pastries or as a topping on your ice cream dessert or coffee.
Condensed, Evaporated, Sweetened Condensed
There is a lot of confusion about sweetened-condensed, ordinary condensed and evaporated milk. The milk is boiled down so that the water percentage in the milk is reduced and the milk thickens. When they add sugar to the sweetened condensed milk, this is also indicated with sweetened-condensed milk on the label. So with sweetened condensed milk, we speak about the really thick sweet milk. The evaporated or ordinary condensed milk remains unsweetened. Cans with condensed milk are actually the same as unsweetened milk or coffee milk.
Ingredients:
Whole milk (51.9%), sugar
Also known as: Carnation Caramel sauce
Country of origin: Europe
Brand: Nestlé
Code: 7613035266995
Content: 397 gr / 400 ml