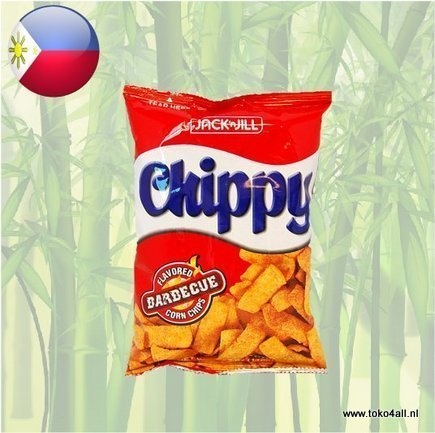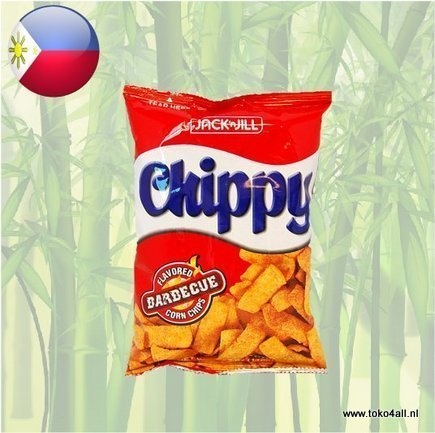 Chippy Barbecue 110 gr
€2,20
Chippy Barbecue is a corn chips with a delicious BBQ taste. Also, try the Chili & Cheese flavor of Chippy.
In stock (38)
(Delivery timeframe:1-3 days)
Chippy Barbecue
Guess there's just no explaining the craving for chippy BBQ from Jack 'N Jill. It could be the original crunch that makes it everybody's favorite. Or it could be the tongue-tickling BBQ flavor. Maybe it's the crunch and the flavor. Or the flavor and the crunch? Whatever! Everybody just knows that when it comes to snacks, your instincts always cry out. I love chippy!
Ingredients:
Corn 63.8%, vegetable oil, barbecue flavor enhancer 4.9% (flavor, flavor enhancer E621, salt, sugar, hydrolyzed vegetable protein (soy and corn), acidity regulator E341, biscuit powder (contains wheat), maltodextrin, anti-caking agent E551, colorants E150, E101, vegetable oil, iodized salt, flavor enhancer E621, antioxidants E319, E321, E320, E310.
Also known as: Chippy BBQ flavored Corn Chips
Country of origin: Philippines
Brand: Jack 'N Jill
Code: 4800016643095
Content: 110 gr