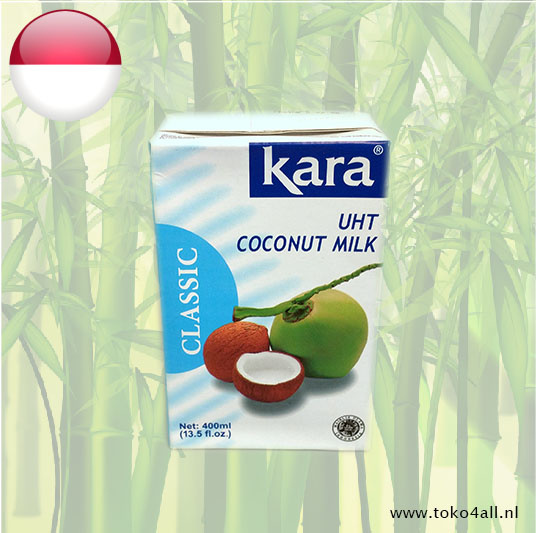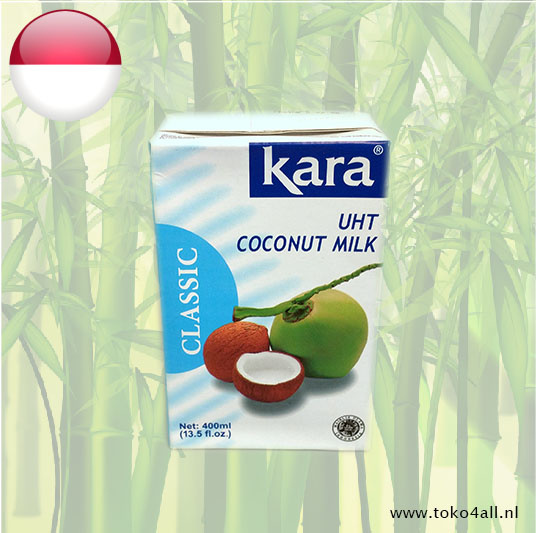 Coconut milk UHT 400 ml
€2,10
Coconut milk UHT of Kara is a top quality coconut milk that is widely used in the large kitchens. Simply the best milk to use.
Out of stock
(Delivery timeframe:Please contact us)
Coconut milk UHT
There is coconut milk and coconut cream, but this coconut milk from Kara is one of the best coconut cream varieties. With its excellent structure and taste, it is a real seasoning in various dishes. From chiffon cake to rendang and other Indian dishes, this coconut milk is a real addition to the taste. It contains no added preservatives.
Coconut
The coconut is also known under the name klapper. This is a corruption of Malay Kelapa. The Coconut is not a nut but falls under the stone fruit. The coconut which, among others, is dried as grated coconut flour, grated or preserved, is often used in Asian cuisine. The coconut milk is obtained by mixing grated coconut with water and pressing it. The coconut milk is often mistaken for the moisture in the coconut itself. The coconut water is simply drinkable and is 100% bacteria-free. Sugar can also be extracted from the palm of the coconut, of course, known under the name palm sugar.
Ingredients:
Natural coconut extract stabilizer
Also known as: Santan Kelapa, cocos melk, Kokosmelk
Country of origin: Indonesia
Brand: Kara
Code: 8886303210542
Content: 400 ml (6.8 fl.Oz)