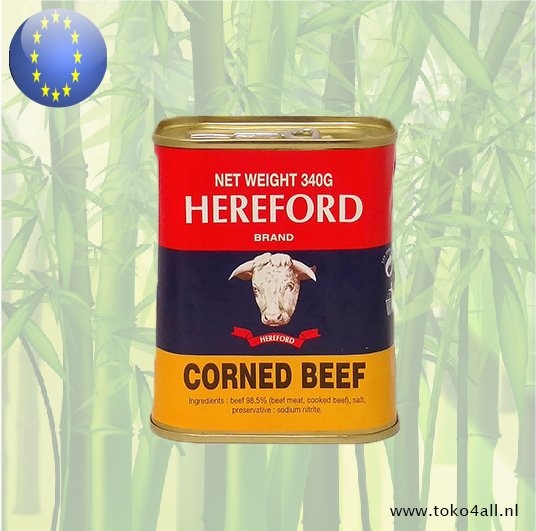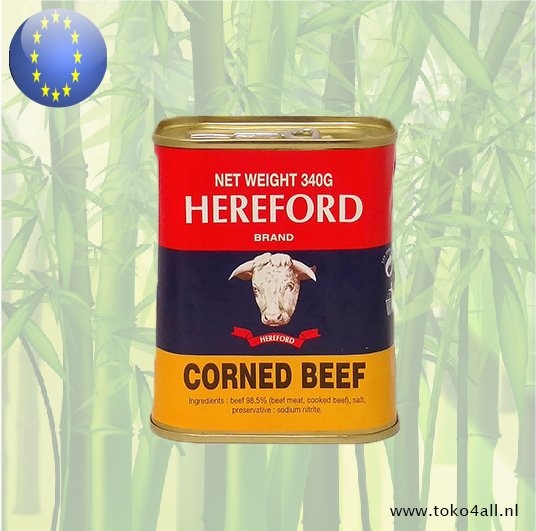 Corned Beef 340 gr
€5,95
Corned Beef from Hereford, a delicious corned beef from Beef.
In stock (66)
(Delivery timeframe:1-3 days)
Corned beef Hereford
Corned beef is boiled and canned beef. Due to the addition of salt, the beef has a long shelf life. The name Corned actually means hard small grain. Corned beef is traditionally usually prepared from the breast. The beef is simmered in a brine solution with herbs until tender. The corned beef is then often put through a grinder to make it small and crumbly. The salt used for corned beef is sodium nitrite. This keeps the meat its pink color and prevents the growth of bacteria and spoilage. Almost all corned beef that is available in the Netherlands finally comes from Brazil. The can is easy to open because there is an opener on the side with which you can open the block. Corned beef is available in different brands on our website. We also have the Chuncky Corned Beef in our assortment.
Ingredients:
Cooked beef 90%, beef 7%, salt, sugar, preservative E250.
Also known as: Corned beef
Country of origin: Europe
Brand: Hereford
Code: 3379670012345
Content: 340 gr.