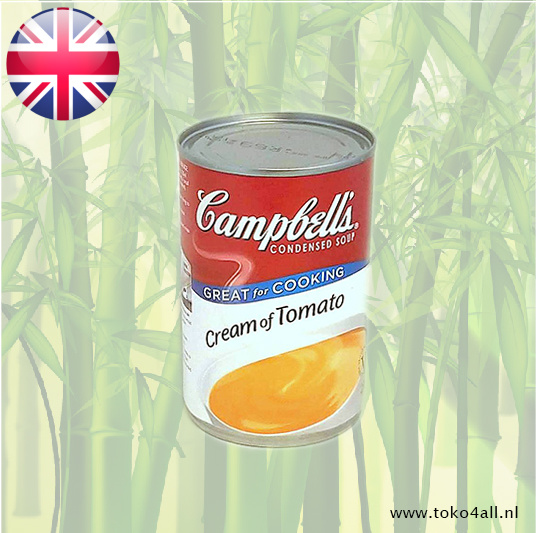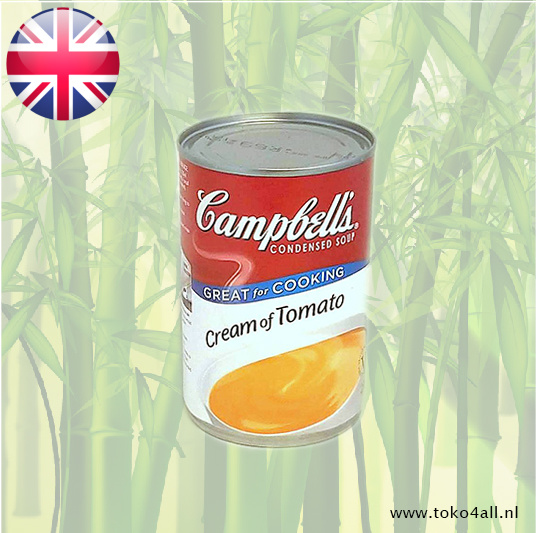 Cream of tomato 295 gr
€2,25
Tomato Cream soup from Campbell's is a condensed instant soup that is easy to mix with water and oh so delicious!
In stock (11)
(Delivery timeframe:1-3 days)
Cream of tomato
This tomato cream soup is a vegetarian soup that is nice and creamy. With the creamy juicy flavors of tomato in combination with a creams' soup. Great for the whole family! This product is an imported product from England
Preparation method:
Put the content of this soup in a pan
Fill the empty can with half water and half milk and pour it into the concentrate
Stir well and heat to the boiling point.
Serve Idea:
     Serve as an appetizer or as a meal
     Excellent for use as a basic soup
Ingredients:
Tomato puree (water, tomato puree), high fructose corn syrup, wheat flour, water, contains less than 2% of: salt, potassium chloride, flavors, citric acid, sodium-free natural sea salt, ascorbic acid (vitamin C), monopotassium phosphate.
Also know as: Cream of Tomato
Country of origin: England (UK)
Brand: Campbell's
Code: 063211197587
Content: 295 gr