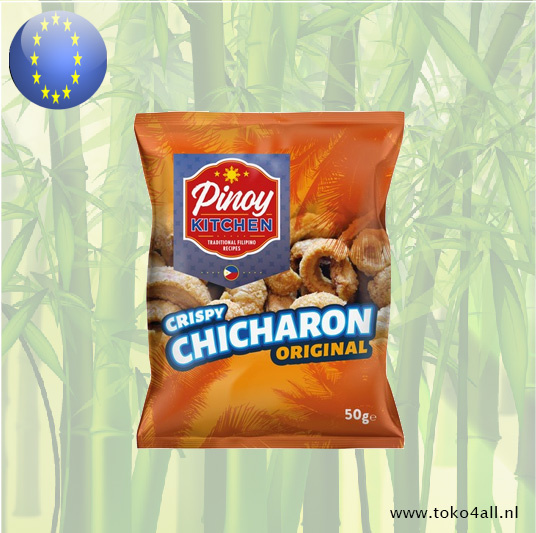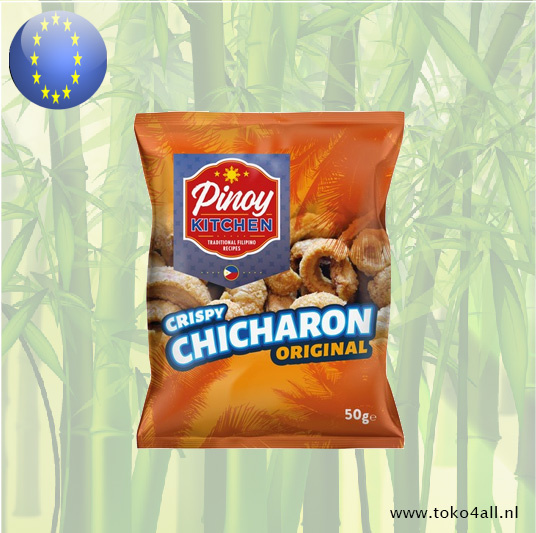 Crispy Chicharon Original 50 gr
€1,50
Crispy Chicharon Original is a deliciously crispy fried pork rind snack. Nicely seasoned, once you start it you don't know when to stop.
In stock (3)
(Delivery timeframe:1-3 days)
Crispy Chicharon Original
This snack is made from pork rind and is deliciously crispy baked. Great as a snack but also delicious to serve with a Soto soup or a rice table. This snack has a higher fat percentage than the nibble bacon variant because it also contains a small portion of the fat from the rind. This makes the snack a perfect mix of crispness and snack that is not too dry. Try it and I am sure you will like the taste.
Ingredients:
Pork rind, salt, pork fat.
Also known as: Chicharons Pork Scratching
Country of origin: Philippines, Europe
Brand: Pinoy Kitchen
Code: 8720301108039
Content: 50 gr.