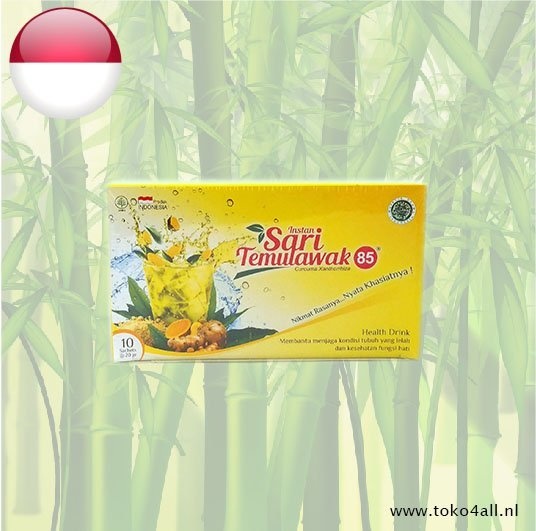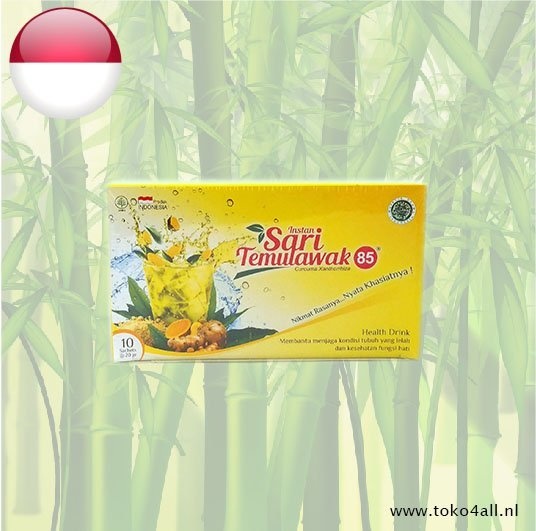 Curcuma Xanthorrhiza 200 gr BB 31-07-2023
€2,50 €3,05
Curcuma Xanthorrhiza from Sari Temulawak 85 is a fresh instant drink that is more than just tasty but also good for your health.
In stock (3)
(Delivery timeframe:1-3 days)
Curcuma Xanthorrhiza
sari temulawak 85 is a beverage from the natural extract which is very healthful to be consumed every day and very refreshing. This beverage is good for those who are often exhausted from overactivity. Overtiredness could cause liver function disruption which could affect other organs.
The symptoms of liver function disruption include frequent fatigue, decreased appetite, and stomach discomfort. Sari Temulawak 85 helps maintain healthy liver function as well as reducing toxic heat. Therefore, it is advised to consume Sari Temulawak 85 every day.
Preparation :
Dissolve 1 packet in a glass of 200 ml of cold or warm water
Ingredients:
Curcuma Xanthorrhiza, cane sugar.
Also known as: Instant Sari Temulawak 85 Curcuma Xanthorrhiza
Country of origin: Indonesia
Brand: Sari Temulawak
Code: 8990588685886
Content: 10 x 20 gr.