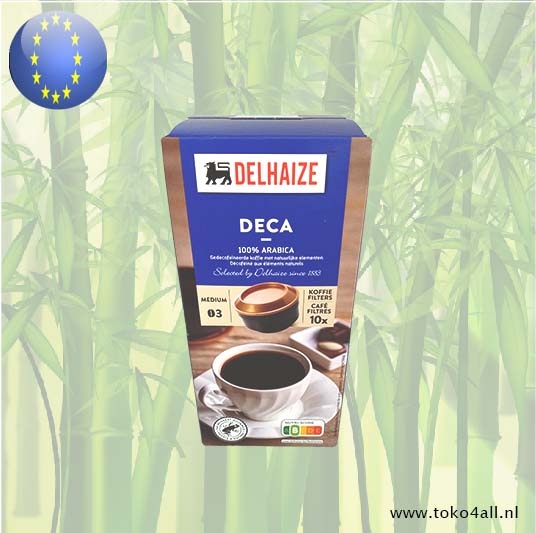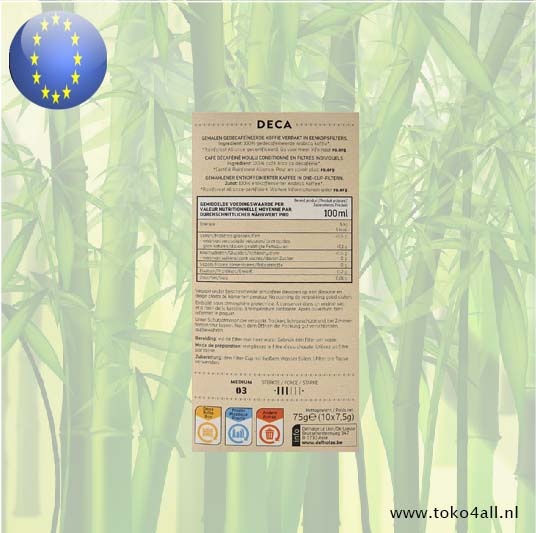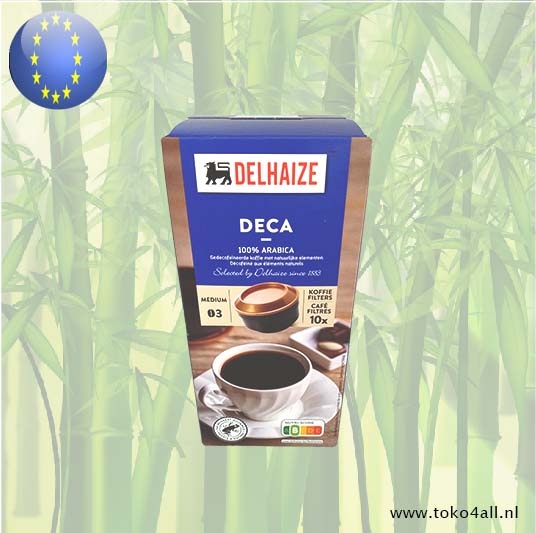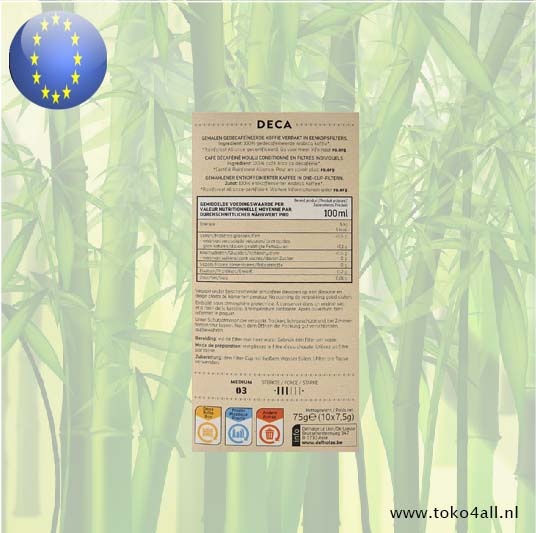 Deca Coffee 100% Arabica
€4,95
Dessert Coffee pods with filters from the brand Delhaize are easy to use and result in a delicious fresh cup of coffee.
In stock (1)
(Delivery timeframe:1-3 days)
Deca Coffee 100% Arabica
De tekst in het Nederlands is correct. Hier is de Engelse vertaling:
"This coffee packaging consists of 10 plastic coffee pods that come complete with coffee and filter. One pod is sufficient for one cup of coffee. The cups are easy to use and contain 100% Arabica coffee, which refers to the type of coffee bean used to make the coffee.
This 100% Arabica coffee is decaffeinated using water and CO2 without the addition of chemical products, while preserving its aroma.
The coffee is rated as Medium 3 on the strength scale, with a maximum level of 6."
To use the coffee pods, follow the steps below:
1. Remove the cup from the packaging.
2. Place the cup on an empty coffee cup.
3. Pour hot water into the cup up to the inner rim.
4. Let the water run through the cup and wait until the coffee is fully brewed.
5. Remove the filter from the cup once the coffee has finished brewing.
This way, you can enjoy a fresh cup of coffee using the coffee pods from Delhaize Deca 100% Arabica. Make sure to be careful with hot water to avoid any injuries. Enjoy your coffee moment!
Also known as: Delhaize Dessert 100% Arabica koffie filters
Country of origin: Europe
Brand: Delhaize
Code: 5400111042367
Content: 10 x 7,5 gr (75 gram)