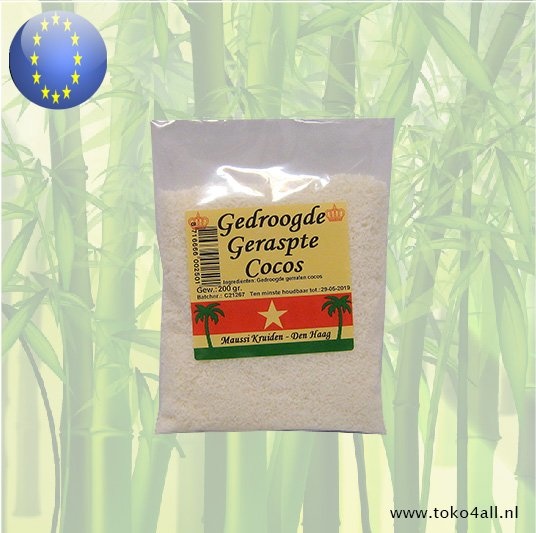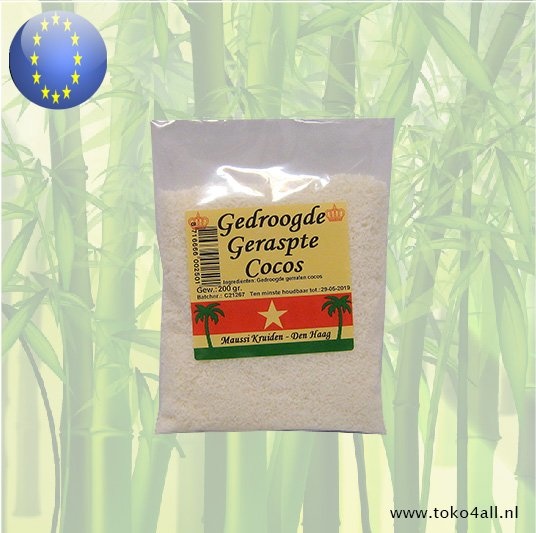 Dried ground coconut 200 gr
€2,25
Dried Grated coconut from Maussi is a fine dried coconut. Delicious in your dishes or for example for your own baked coconut macaroons.
In stock (10)
(Delivery timeframe:1-3 days)
Dried ground coconut
This dried coconut is perfect to use in, for example, an Indian dish such as rendang. The coconut is also nice to fry in a pan with some caster sugar and use it as a topping for your dessert or for example your own cupcakes.
Coconut
The coconut is also known under the name clapper. This is a corruption of the Malaysian Kelapa. The Coconut is actually not a nut, but falls under the stone fruits. The coconut that is marketed as dried coconut flour, grated or preserved, among other things, is often used in Asian cuisine. The coconut milk is obtained by mixing grated coconut with water and pressing it. The coconut milk is often confused with the moisture in the coconut itself. The coconut water is easy to drink and is 100% bacteria free. Sugar can also be extracted from the palm of the coconut, of course known under the name palm sugar.
Ingredients:
Dried shredded coconut.
Also known as:Dried ground coconut
Country of origin: Europe
Brand: Maussi
Code: 8716666002501
Content: 200 gr