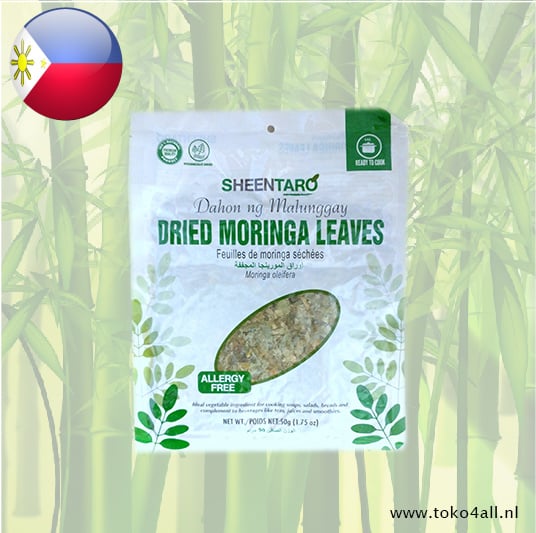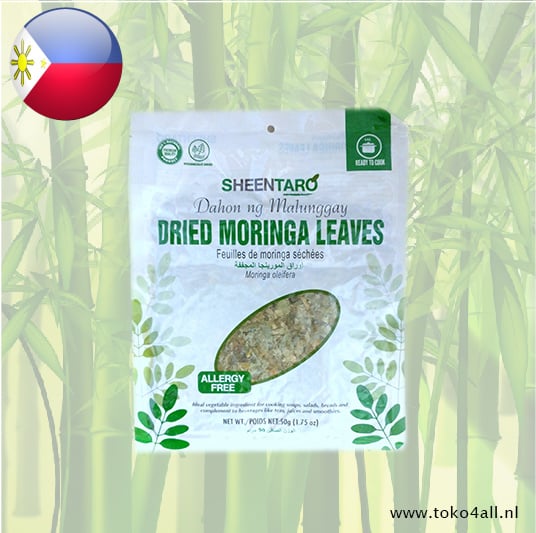 Dried Malunggay Horseradish Leaves 50 gr
€3,95
Dried malunggay is the Filipino name for Horseradish leaves, an indispensable ingredient for some recipes in Filipino cuisine.
In stock (16)
(Delivery timeframe:1-3 days)
Malunggay Horseradish Leaves
These leaves are part of the Moringa Oleifera tree, also known as the drumstick tree. The leaves are often added to soups, stews. One of the most famous is the typical Tinola, where the leaves are served together with a chicken broth, green papaya, ginger as a meal soup. The leaves can also be processed with olive oil to make a pesto pasta sauce. In Indonesia, the leaves are often eaten in a vegetable soup with spinach and coconut milk. The leaves are also delicious when fried and mixed with dried fried tuna chips, onions and dried chilies. This is somewhat reminiscent of a kind of sambal, and is often eaten with curry and rice. The leaves are rich in beta carotene, vitamin C, protein, iron and potassium, among others.
Ingredients:
100% Horseradish leaf
Also known as: Mierikswortel Blad, Malunggay, Feuilles de Radis
Country of origin: Philippines
Brand: Sheentaro
Code: 4809016227014
Content: 50 gr.(1.75 Oz)