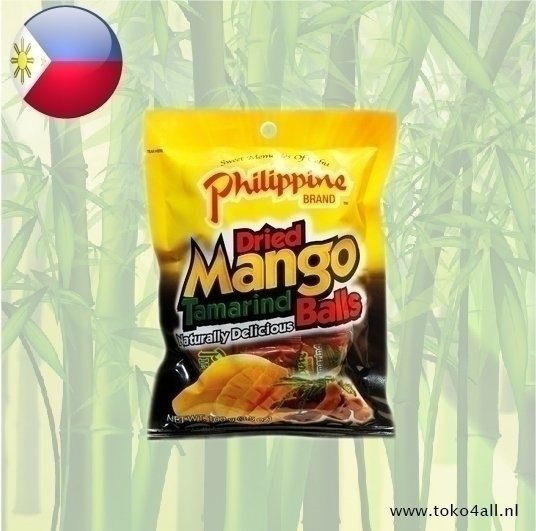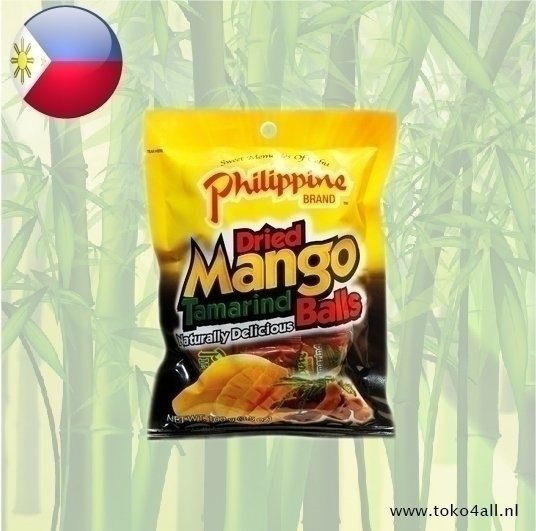 Dried Mango Tamarind Balls 100 gr
€2,15
Dried Mango Tamarind balls are delicious loosely wrapped candies with a soft mango flavor made from this delicious Filipino fruit in combination with tamarind.
In stock (11)
(Delivery timeframe:1-3 days)
Dried Mango Tamarind Balls
The world-famous Philippine mango comes to you in this unique product. Philippine brand dried mango tamarind! Now you can enjoy the exotic flavor of mango and the taste of tamarind at the same time. Surely hard to resist treat anytime.
The Filipino mango
A Filipino mango is smaller than you are probably used to. It is also yellow in color and slightly oval in shape. The best part is that the Filipino mango is the sweetest in the world. So very tasty! Filipinos, by the way, eat the mango both green and ripe (yellow). If you prefer a slightly sour taste, eat it when it is still a little green. For the sweet lover, the yellow, ripe mango is delicious.
Ingredients:
Mango 75%, sugar, tamarind 7.5%, antioxidant E223 (sulfite)
Also known as: Gedroogde Mango Tamarinde balletjes
Country of origin: Philippines
Brand: Philippine Brand
Code: 716221050303
Content: 100 gr (3.5 Oz)