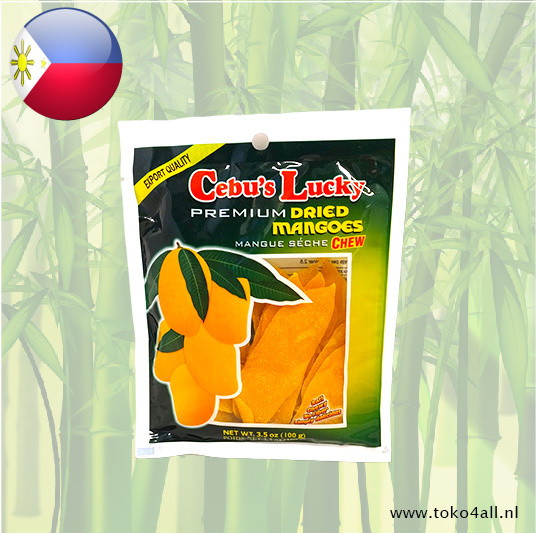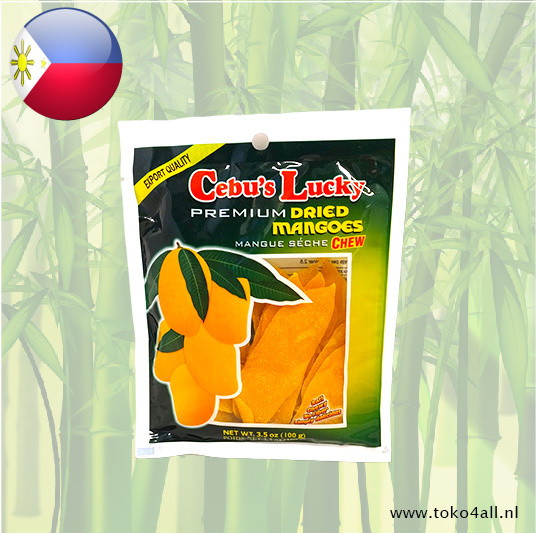 Premium Dried Mango 100 gr
€3,35
Premium Dried Mango pieces from Cebu's Lucky is a healthy alternative to various candy types. Delicious fresh mango in dried form.
In stock (21)
(Delivery timeframe:1-3 days)
Dried Mango
Dried mango from Cebu is a delicious treat known for its sweet taste and juicy texture. It's made from ripe Carabao mangoes, thinly sliced, and dried in the sun or through artificial methods. This snack is beloved for its long shelf life and portability, packed with nutrients like vitamins and antioxidants. It's exported worldwide as a healthy indulgence and can be enjoyed as a snack or added to various recipes.
Delicious snack
Rich in vitamin A
Suitable for processing in many dishes such as Black rice risotto with Mango and chicken
Storage tips
Keep the mango nuts in a dry place
Store in a closed container after opening
Philippine Mango
A Filipino mango is smaller than you are used to. In addition, it is yellow in color and is slightly oval in shape. The best thing is that the Filipino mango is the sweetest in the world. So very nice! Filipinos also eat the mango both green and ripe (yellow). If you like a slightly more acidic taste, eat it if it is still a bit green. For the lover of sweet, the yellow, ripe mango is delicious.
Ingredients:
Mangoes, sugar, acidity regulator E330, preservative E223 (sulfur dioxide)
Also known as: Gedroogde Mango
Country of origin: Philippines
Brand: Cebu's Lucky
Code: 718294020047
Content: 100 gr (3.5 Oz)