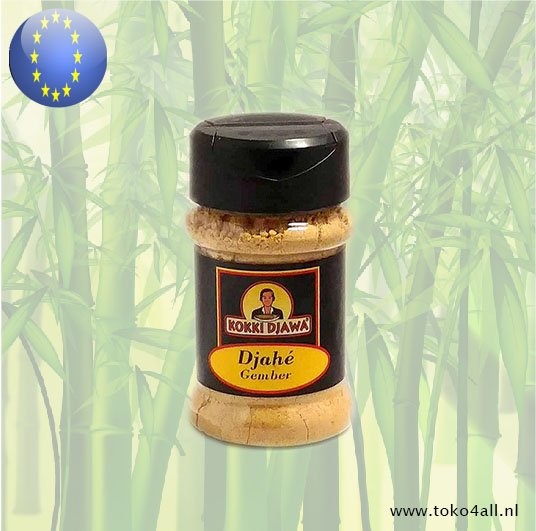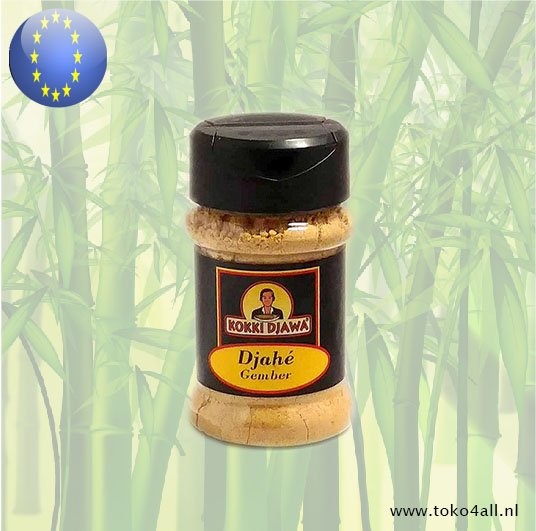 Ginger Powder 30 gr
€1,10
Ginger powder is better known as Djahe and is widely used in Asian cuisine in curries and bumbu.
In stock (10)
(Delivery timeframe:1-3 days)
Ginger Powder
Ginger powder is also known as Djahé. This powder is made from finely ground dried ginger. This powder is often used in Indonesian cuisine and gives a soft ginger aroma to your dishes.
Ginger
Fresh ginger has different shapes and is a real root-like one. The ginger is an ingredient that can be used in different ways. Fresh ginger is often first peeled and then cut. The structure can be stringy so pay attention when cutting. Ginger has a fresh sharp citrusy taste and is also eaten in addition to cooking as candy or in syrup. Nowadays there are also various drinks available such as concentrated ginger syrup or ginger beer.


Ingredients:
Ground Ginger.
Also known as: Ginger, Gember, Djahe
Country of origin: Europe
Brand: Kokki Djawa
Code: 8710161532723
Content: 30 gr.