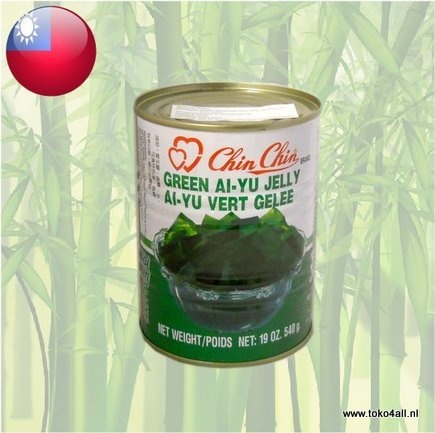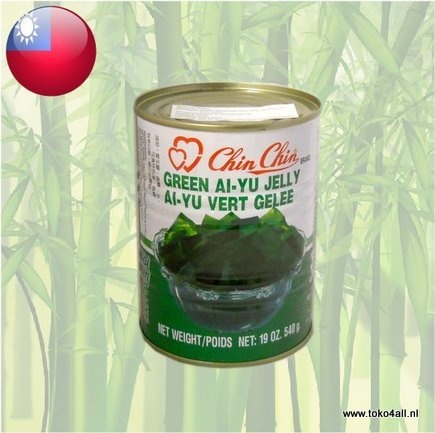 Green AI Yu Jelly 540 gr
€2,35
Green Ai Yu jelly is a jelly made in Taiwan. Traditionally, this is made from liquid extracted from some kind of fig fruit.
In stock (1)
(Delivery timeframe:1-3 days)
Green AI Yu Jelly
This jelly is a jelly based on a traditional recipe. According to the stories, this jelly got its name due to the fact that a Taiwanese businessman named the product after his daughter. The businessman had discovered the jelly when he drank water from his stream and noticed that it contained yellow jelly. Later it turned out that the jelly trickled from a tree with a kind of fig in it, the seeds of which gave a jelly. When he discovered this he took some jelly from the fruit and served it with honey-lime juice. The snack became so successful that the businessman named the fruit and jelly after his daughter Aiyu. The jelly can be served with honey and lemon juice, but can also be added to sweet drinks or shaved ice. Since the real gel does not dissolve in warm water, it is also often used in hot pots.
Traditional preparation Ai Yu
The Ai Yu seeds are placed in a cotton bag and dipped in cold water and rubbed. Here comes a jelly-like gel that is squeezed and squeezed. After a few minutes, no more jelly comes out and the bag can be discarded. Sugar is often added to the gel.
Ingredients:
Gelatin (vegetable gum), water, colorants E102, E133, flavor.
Also known as: Green AI-YU Jelly, Ai-Yu vert gelee,
Country of origin: Taiwan
Brand: Chin Chin
Code: 4710487018011
Content: 540 gr (19 Oz)