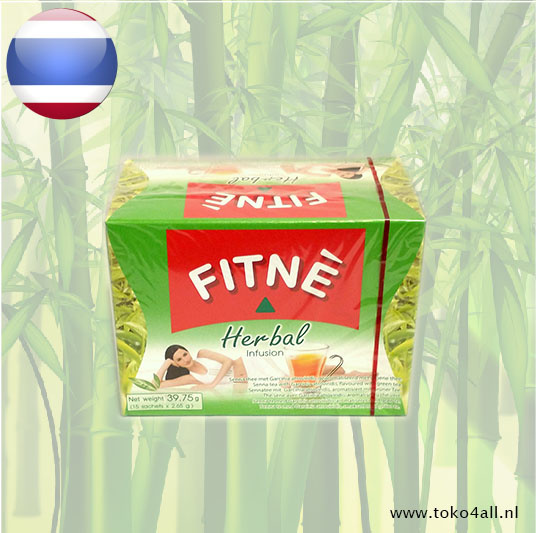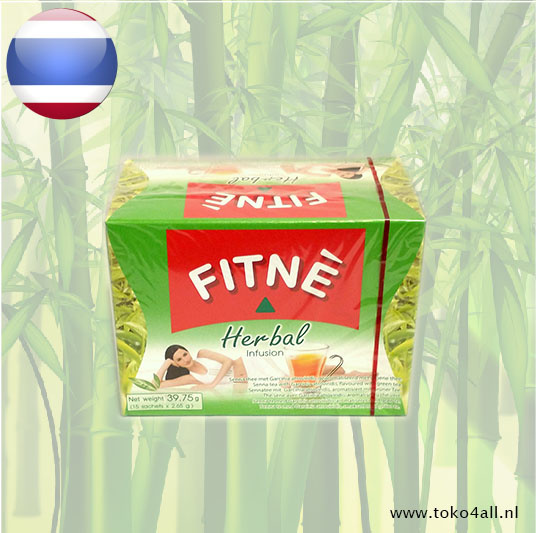 Herbal Infusion Green Tea 39.75 gr
€6,50
Herbal Infusion Green Tea from Fitné is Senna herb pouches with garcinia atroviridis, flavored with green tea. With the handy tea bags, you can quickly and easily make a delicious tea.
In stock (10)
(Delivery timeframe:1-3 days)
Herbal Infusion Green Tea
These pouches from Fitné are made from the Senna plant with garcinia atroviridis, flavored with green tea. These herbs have a strong laxative effect and from the experience of various users also have a function for detoxifying the body with which one can lose excess body weight. The Senna herbs have the most effect on blockages and cleaning the intestines. If you use this tea, you should realize that the effect can be noticeable after about 6 to 12 hours. The duration of the infusion of the tea can also influence the dosage of the substances that are released in the tea. 1 Cup of tea, prepared according to usage advice, contains approx. 15 mg sennosides.
Garcinia Atroviridis
Known as asam gelugur, asam gelugo from asam keping is a large rainforest tree native to the peninsula of Malaysia. The tree can grow to over 20 meters in height with a long smooth gray bark and hanging branches. The dark green leaves are characterized by a narrow pointed tip and raised edges. The tree bears dark red flowers and has round fruits that are yellow-orange when ripe. These fruits are often cut and dried, used in various curries, soups, or preserved in sugar. The fruit is rich in citric, tartaric, malic and ascorbic acids, hydroxycitric acid and flavonoids.
How to use:
Boil water
Pour it into an insulating cup
Add a tea bag and let it steep for 10-20 minutes.
Warning!
Recommended using daily: 1 - max 2 cups. Do not exceed the recommended daily allowance. Do not use herbal tea as a substitute for a varied diet. A varied and balanced diet and a healthy lifestyle are important. Do not use in children under 12 years old. Pregnant or breastfeeding: consult a doctor first. No long-term use without expert advice. Keep out of reach of children.
Ingredients:
Senna leaves, senna pods, green tea leaves, Garcinia atroviridis.
Also know as: Fitné Herbal Infusion Senna Thee
Country of origin: Thailand
Brand: Fitné
Code: 8850369014345
Content: 40 gr (20 x 2 gr)