This is a frozen product and can only be picked up or shipped within the NETHERLANDS via DHL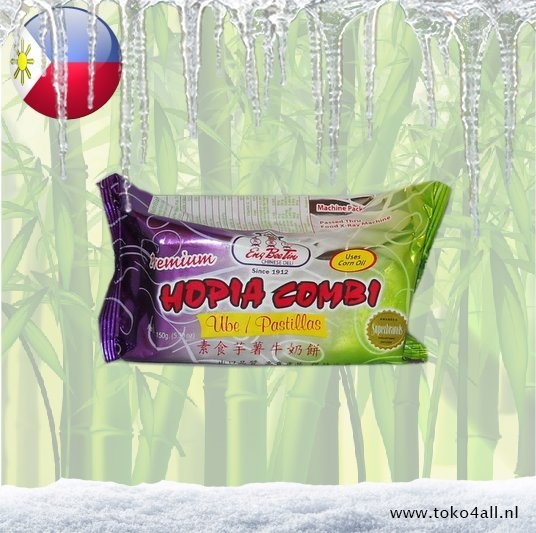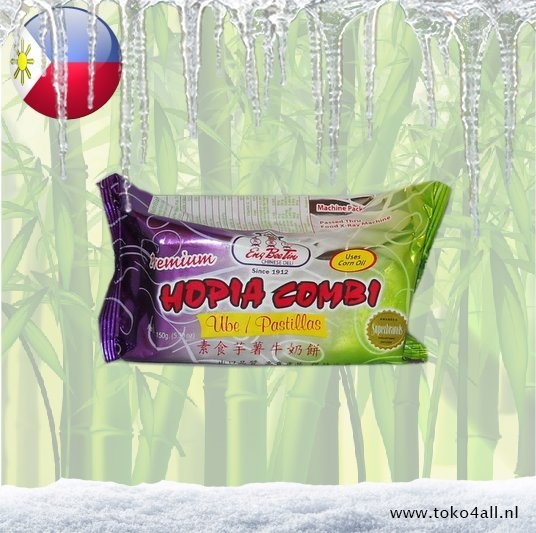 Hopia Combi Ube Pastillas 150 gr
€4,50
Hopia combi ube pastillas are a type of dough biscuit with a creamy ube filling. Delicious to eat as a snack and available with different types of fillings.
CHOOSE DHL AS SHIPPING METHOD!
In stock (1)
(Delivery timeframe:1-3 days)
Hopia Combi Ube Pastillas
Also called Bakpia is a popular Indonesian and Filipino moon cake-like pastry. This pastry is available with different types of fillings. It is widely available and fun as a treat or as a gift to friends or relatives. The dough is a kind of cake-like cookie dough. The cookies can be eaten warm and cold. Check our website for the different types of fillings.
Ube root
The Ube root is a tuberous plant also known as yam. The Ube root comes from Africa and Asia. The tubers vary in size. The Purple yam is used in various desserts, there are also different types of ice cream with ube and in combination with coconut. In the Philippines, it is also available as ube halayá. This is sort of ube jam. One of the dishes in which ube is used is the very popular halo-halo dessert from the Philippines. This is a shaved ice dessert with fresh fruit, ube, cream, condensed milk and coconut.
Pastillas
Pastillas, also known as Pastillas de Leche or Pastiyema, is a sugar-based confectionery originating in the town of San Miguel in Bulacan, Philippines. From San Miguel, pastille making spread to other Philippine regions such as Cagayan and Masbate provinces.
Ingredients:
Purple jam (ube), milk, white beans, sugar, corn oil, palm oil, butter, wheat flour, water, salt, color (E133, E129).
Also know as: Hopia Combi Ube Pastillas, bakpia
Country of origin: Philippines
Brand: Eng Bee Tin
Code: 4804889008272
Content: 150 gr.
This is a frozen product and can only be picked up or shipped within the NETHERLANDS via DHL