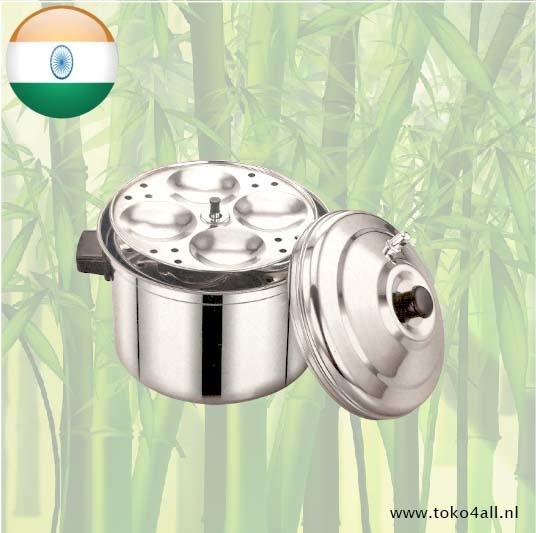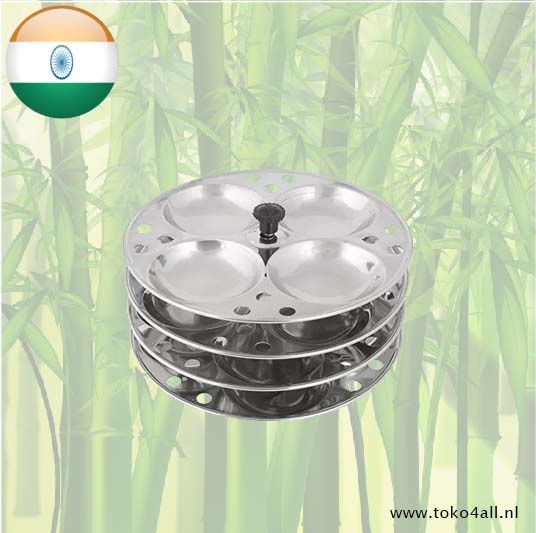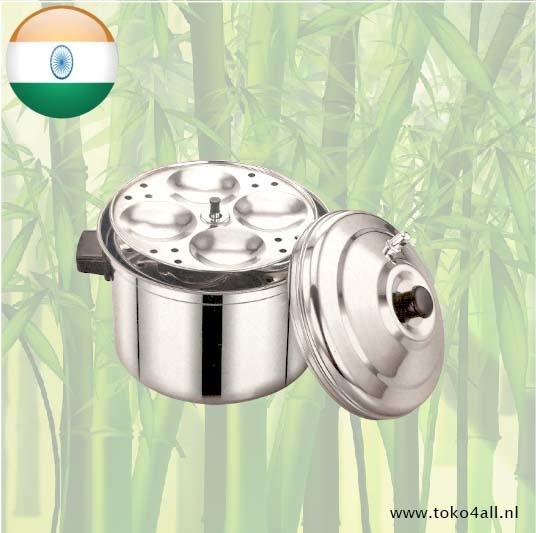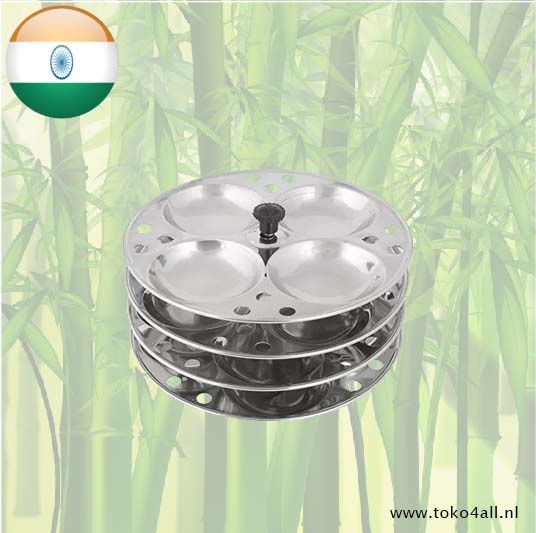 Idly Maker with 4 plates
€27,95
Idly Maker with 4 plates from Diamond is a convenient-to-use steamer pan for making Idlis at home. The pan has 4 steam plates.
In stock (1)
(Delivery timeframe:1-3 days)
Idly Maker with 4 plates
The Diamond idly maker is a popular kitchen gadget widely used in South Indian cuisine. With this handy tool, perfect idlis can be made, which are soft and fluffy on the inside and have a lightly crispy texture on the outside.
The idly maker consists of a number of stackable trays in which the idly batter is steamed. The batter is made from rice and black gram (a type of lentil) and is fermented before being steamed. The trays are stacked and placed in the idly maker, which is then closed and placed on a stove. It takes about 10-15 minutes for the idlis to cook.
The Diamond idly maker is very easy to use and can be used to make large quantities of idlis at once. It is a must-have for any lover of South Indian cuisine!
Special features:
Dual compatible for induction and lpg
High quality stainless steel whistle
Cool touch bakelite knob and handles
Easy to wash and clean
Dimensions:
Idly steamer pan:
Diameter: 22 cm
Height (including lid): 20 cm
Idly plates: 4 pieces on a holder
Diameter: 19 cm
Idly mold diameter: 7 cm."
Ingredients:
1 cup rice
1/2 cup Urad dal (black gram)
1 teaspoon salt
Water
Steps:
Wash the rice and black gram separately under running water and then soak them in water for 4-6 hours.
Drain the soaking water and grind the rice and black gram to a fine batter in a blender or food processor. Add water if needed to get a smooth texture.
Mix the batter well and add salt. Cover the batter and let it ferment in a warm place for 8-10 hours.
Add water to the batter if needed to get the desired consistency.
Grease the idly maker with some oil or ghee to prevent the batter from sticking.
Fill the idly maker with the batter and steam the idlis for 10-12 minutes over medium-high heat or until they are cooked. Use a steaming basket or an idly maker for this.
Remove the idlis from the steaming basket and let them cool for a few minutes before serving. Serve with sambar, chutney, or coconut chutney.
This is a basic recipe, you can adjust it to your taste and add spices and vegetables to the batter.
Also known as: Idly Maker Classic
Country of origin: India
Brand: Diamond
Code: 8901939124367
Content:1 steamer with 4 plates