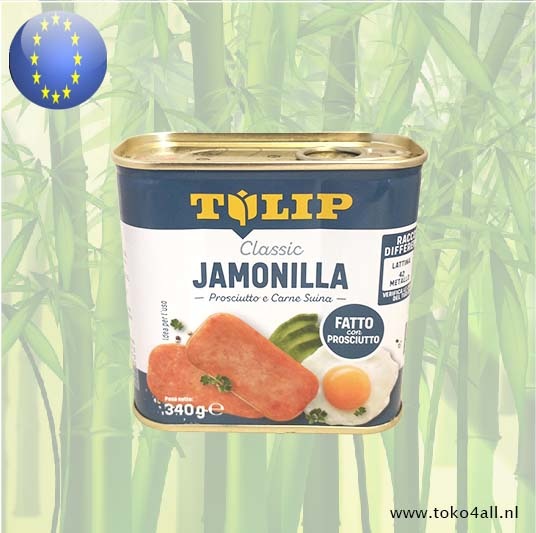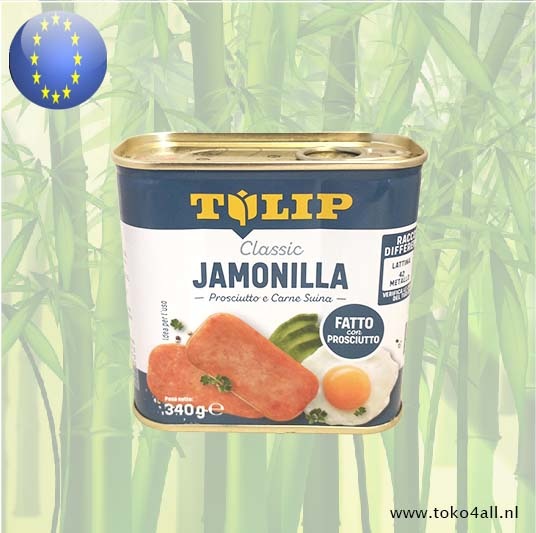 Jamonilla Luncheon Meat Classic 340 gr
€3,95
Premium Luncheon meat, one can of this quick and convenient meat product provides a filling and delicious meal. Delicious on the pannini or with rice.
In stock (34)
(Delivery timeframe:1-3 days)
Jamonilla Luncheon Meat Classic
This luncheon meat is produced in Denmark. This is a complete ready-to-use product and ready to use. A tin contains 340 grams of meat in one piece. Delicious to slice and bake for your rice table or as a continental breakfast. After opening, you can keep the contents chilled in the refrigerator for 2 days without the can.
Ingredients:
Pork ham, pork, water, pork rind, mechanically separated pork, potato starch, salt, milk protein, stabilizer E451, antioxidant E301, preservative E250.
Also known as: Jamonilla Klassieke Voorgekookte Ham, Jamonilla prosciutto e carne suina, Jamonilla Classic Precooked Ham
Country of origin: Denmark
Brand: Tulip
Code: 5707196216998
Content: 340 gr