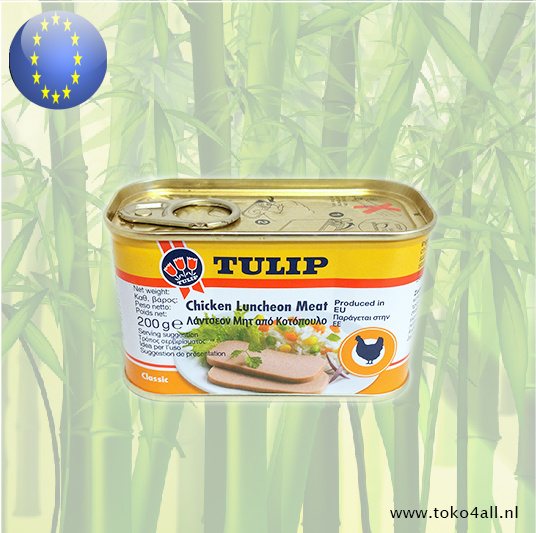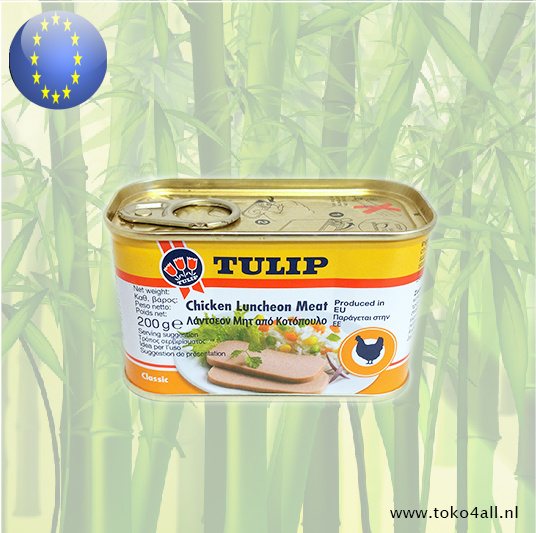 Luncheon Meat Chicken 200 gr
€2,75
Luncheon meat chicken is a delicious variation on the other brands of luncheon meat that are usually made from pork.
In stock (85)
(Delivery timeframe:1-3 days)
Luncheon Meat Chicken
This luncheon meat made from 81% chicken meat is produced in europe. This is a complete ready-to-use product and ready to use. A tin contains 200 g of chicken meat in one piece. Delicious to cut into slices and bake for at your rice table or as a continental breakfast. After opening, you can keep the contents chilled in the refrigerator for 2 days without the can. Luncheon meat is also available as a pork variant from different brands such as Purefoods, Argentina, Maling.
Ingredients:
Mechanically separated chicken, water, potato starch, salt, modified potato starch, sugar, stabilizer (triphosphates), herb extracts, preservative (sodium nitrite).
Also known as: Exeter Halal Kip Luncheon Meat
Country of origin: Europe
Brand: Tulip
Code: 5762385185028
Content: 200 gr.