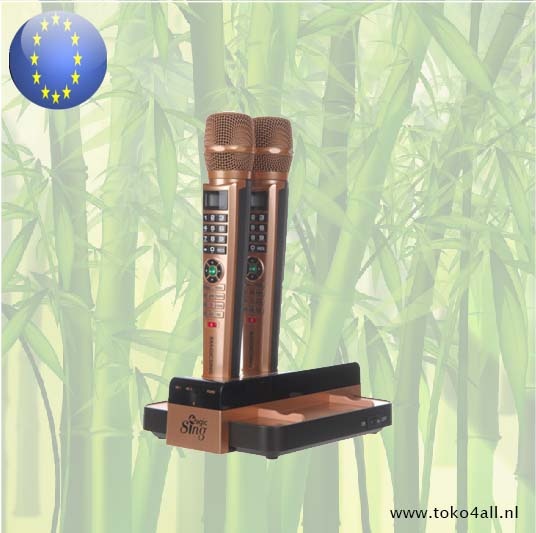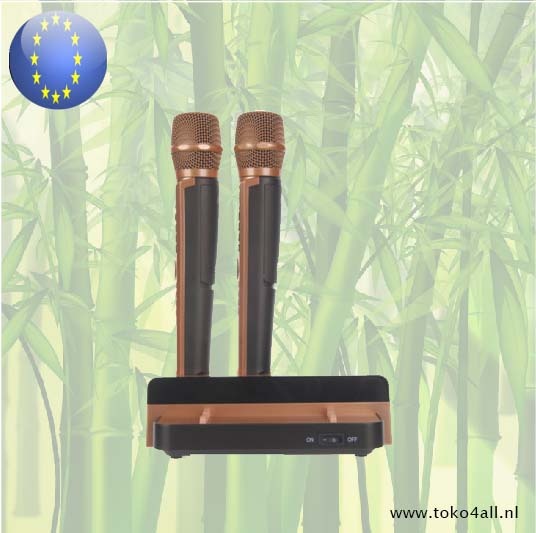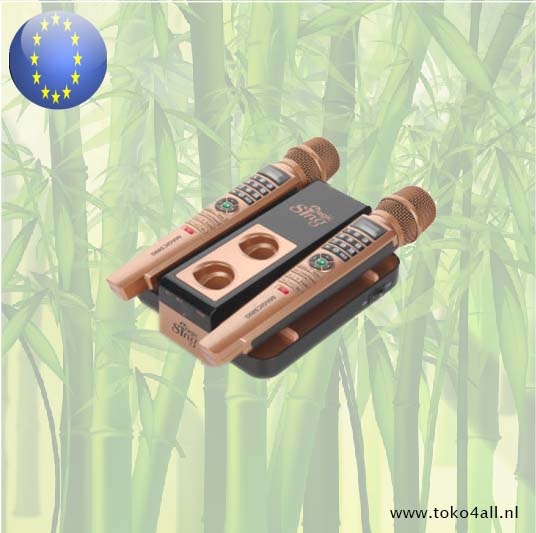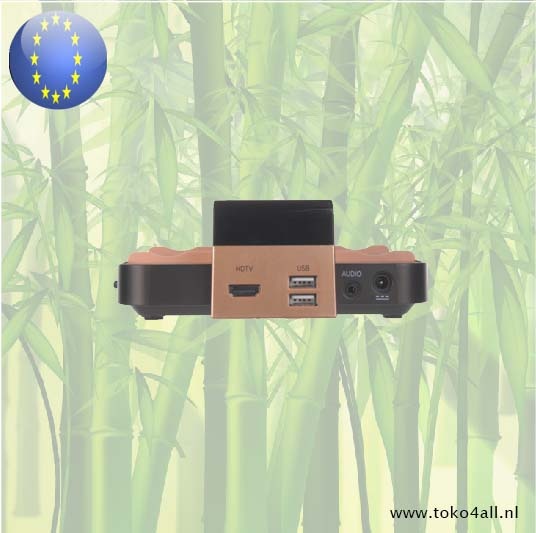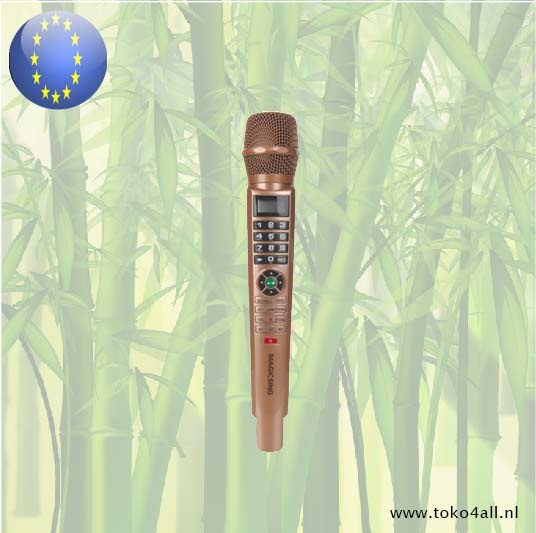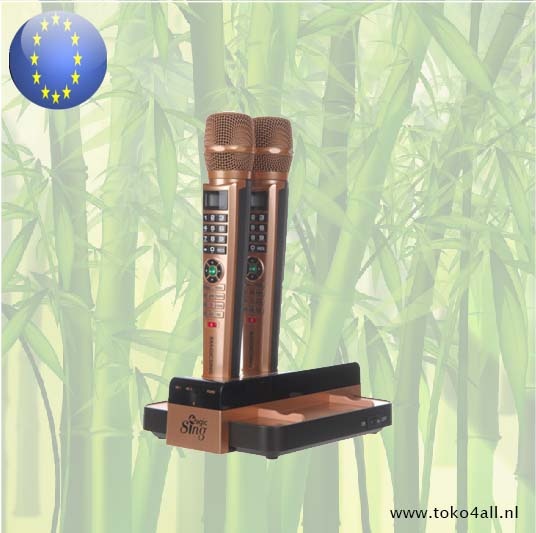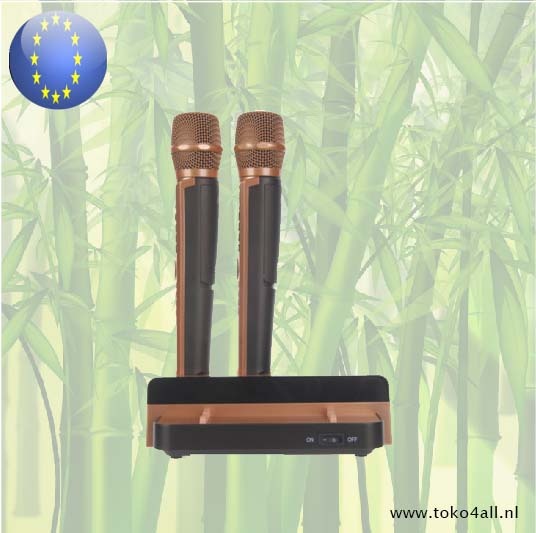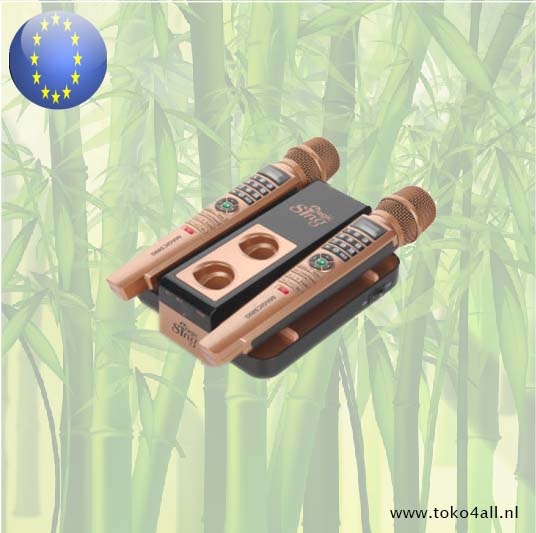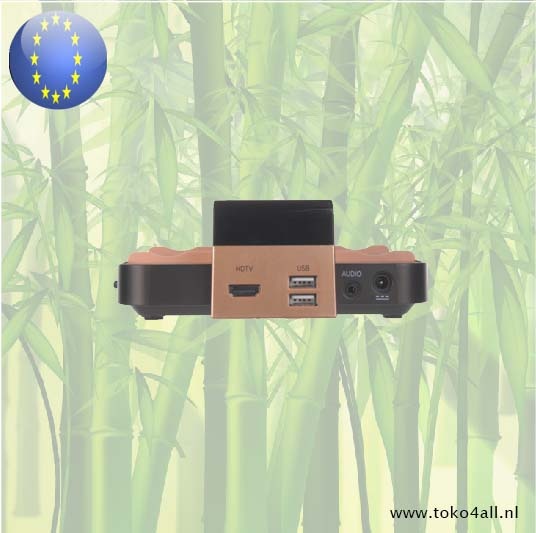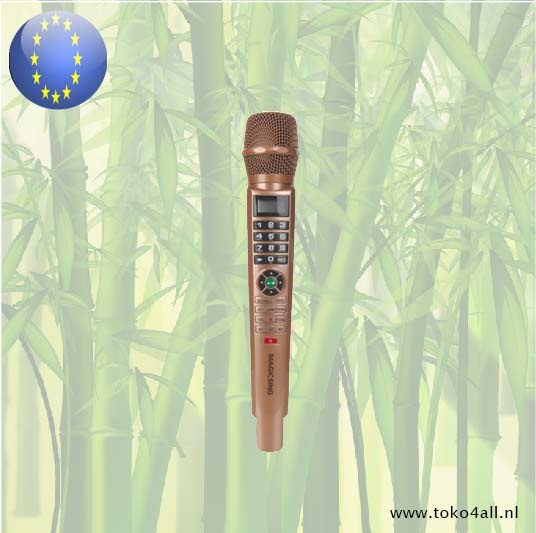 Magic Sing E5 Dual karaoke System
€599,00
Translate to English: The Magic Sing E2 Dual is a karaoke system from Entertech, a well-known brand in the field of karaoke equipment. It is a popular choice for karaoke enthusiasts due to its versatility and user-friendliness.
In stock (2)
(Delivery timeframe:3-5)
Magic Sing E5 Dual karaoke System
The Magic Sing E5 Dual has a compact and portable design, making it easy to take it anywhere. It comes with 2 wireless microphones and a base station that acts as a media player. The power of this device lies in the fact that it connects to the Magic Sing server via a Wi-Fi connection. An enjoyable aspect is that your score is now shared and compared online with other users. So, it's even more fun to achieve a higher score than someone else.
What sets the Magic Sing E5 Dual apart is the fact that it features dual wireless microphones. This allows users to sing duets or even organize a group karaoke session. This makes the system ideal for parties, family gatherings, and other social events. The Full HD 1080p Smartvideoke provides a visual spectacle, treating your eyes to landscapes you've never seen before. You can also connect your own USB flash drive or hard drive to play your own movies and backgrounds while singing.
Additionally, the Magic Sing E5 Dual has some convenient features, such as tempo and key control, allowing you to adjust the speed and pitch of songs to your preference. The system also supports recording your singing performances, so you can listen to them later or share them with others.
In summary, the Magic Sing E5 Dual from Enter Tech is a versatile and user-friendly karaoke system with an extensive music library, dual wireless microphones, and convenient features. It provides a fun and interactive karaoke experience for both individual use and social gatherings.
Contents of the box:
2 Wireless microphones
1 Base station
1 Carrying case
1 Remote control
1 HDMI cable
1 RCA stereo cable
1 AC adapter
1 Quick start guide
2 pairs of AA batteries
1 pair of AAA batteries
A free voucher for 60 days of streaming access
Dimensions:
W: 320mm x H: 290mm x D: 80mm
Weight:
2300 grams each
Also known as: Magic Sing E5 Dual karaoke Systeem
Country of origin: Europe
Brand: Enter Tech
Code:
Content: 1 complete set