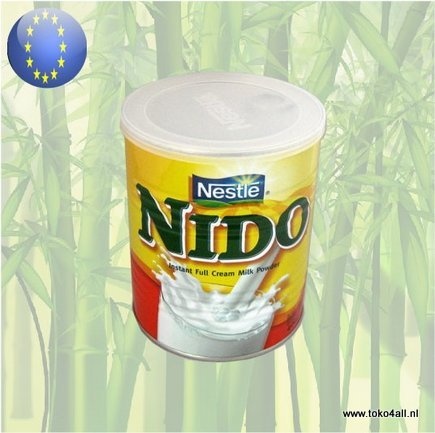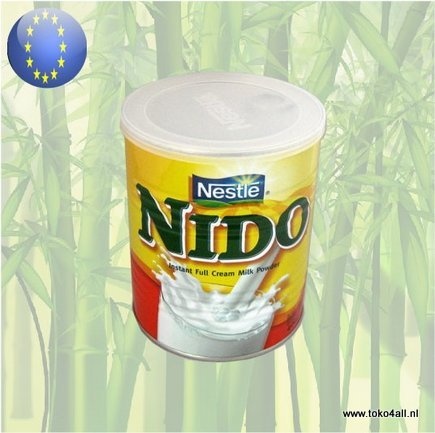 Nido Instant Milk Powder 900 gr
€19,95
Nido instant milk powder is easy to make a powder that yields a nutritious instant milk
In stock (3)
(Delivery timeframe:1-3 days)
Nido Instant Milk Powder
This milk is a worldwide well-known instant milk powder produced by Nestle. It was first introduced in 1944. This milk gives the solution for replenishing important substances during almost every phase of childhood. This milk is not suitable for children younger than 1 year. Whole milk has a creamy taste. This pack contains 12 servings. Portions should be adapted to the age of the children.
Instructions:
Mix 32.5 g powder with 225 ml of cold water
Stir well.
The final result is a delicious milk 250ml with a fat percentage of 3.7%
Ingredients:
Whole milk powder, emulsifier (soy lecithin).
Also known as: Nido Instant Full Cream Milk Powder
Country of origin: Europe
Brand: Nestlé
Code: 8715000998647
Content: 900 gr.