This is a frozen product and can only be picked up or shipped within the NETHERLANDS via DHL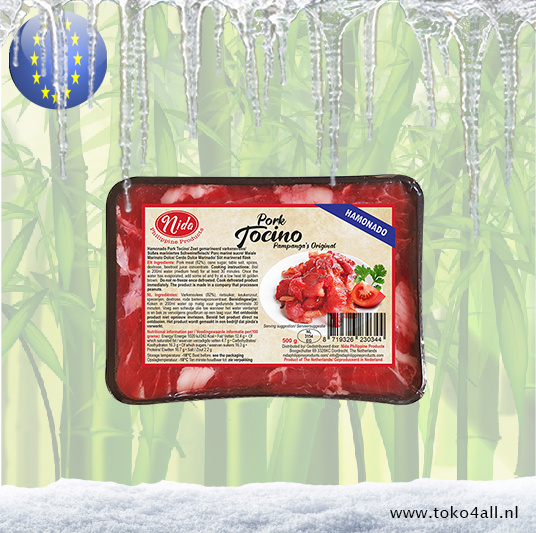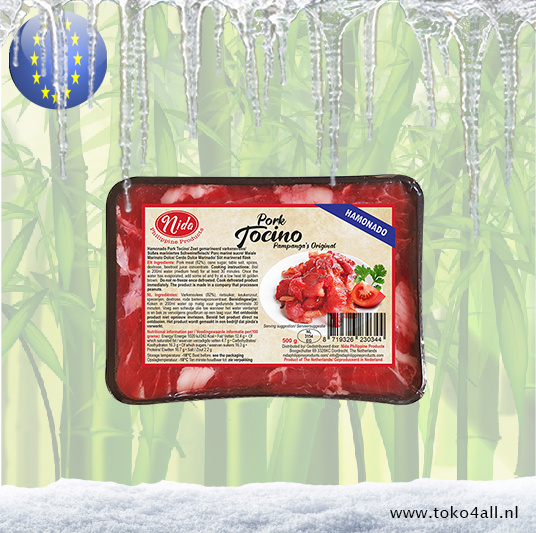 Pork Tocino Hamonado 500 gr
€8,20
Pigs Tocino are delicious pieces of pork prepared according to a recipe from pampanga that makes it taste so typical in the way that is used in the Philippines.
CHOOSE DHL AS SHIPPING METHOD!
In stock (81)
(Delivery timeframe:1-3 days)
Pork Tocino
Nida is proud to provide a balanced combination of pork and spices. This Tocino has the best combination of ingredients to approach the delicious taste that only the true traditional Tocino can offer. The Tocino is made from specially selected pork. The fine structure and the nice sized tocino pieces make it a pleasant experience.
Cooking instructions:
Boil in 200 ml water (medium heat) for at least 25 minutes
Once the water is evaporated, add some oil and fry at a low heat till golden brown.
Ingredients:
Pork (82%), cane sugar, table salt, spices, dextrose, concentrated beetroot juice.
Also known as: Varkens Tocino
Country of origin: Europe / Philippines
Brand: Nida
Code: 8719326230344
Content: ca 500 gr.
This is a frozen product and can only be picked up or shipped within the NETHERLANDS via DHL