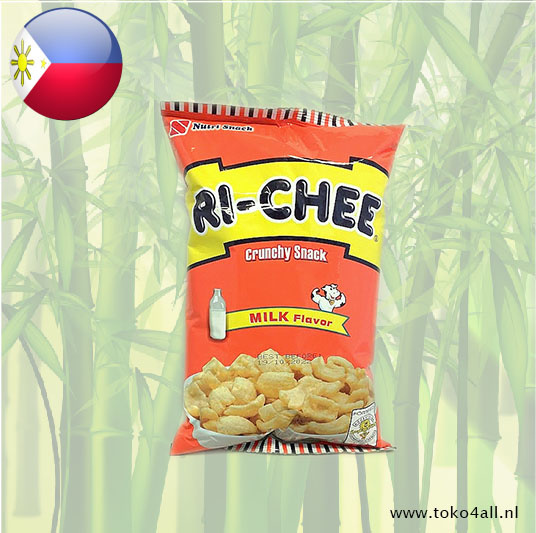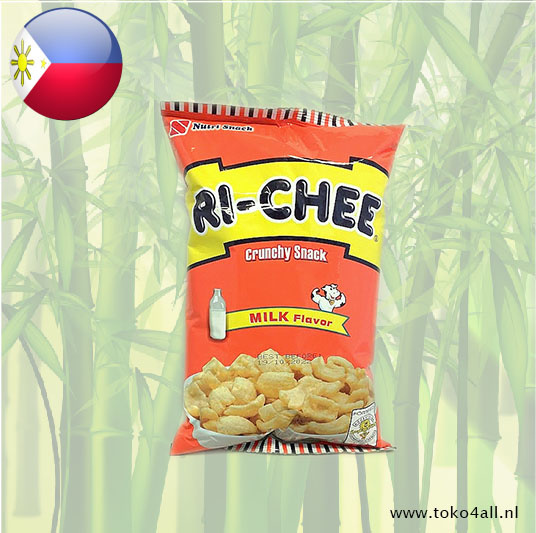 Ri-Chee Milk Flavor Crunchy Snack 60 gr
€1,65
Ri-Chee Milk Flavor Crunchy Snack is a crunchy snack with a combination of a milk flavor
In stock (7)
(Delivery timeframe:1-3 days)
Ri-Chee Milk Flavor Crunchy Snack
The Philippines is known for having the most diverse flavors of snacks on the market, in addition to the wide range of BBQ snacks and chocolate snacks, there is now also a snack with the taste of milk. Pay attention! this is probably the only milk you can eat and not just drink.
Ingredients:
Wheat flour, cassava starch, coconut oil, butter oil substitute, sugar, milk powder, dried coconut, iodized salt, vitamin A-acetate, colors E102, E110.
Also known as: Ri-Chee Milk Flavor Crunchy Snack
Country of origin: Philippines
Brand: Nutrisnack
Code: 4800523220123
Content: 60 gr.